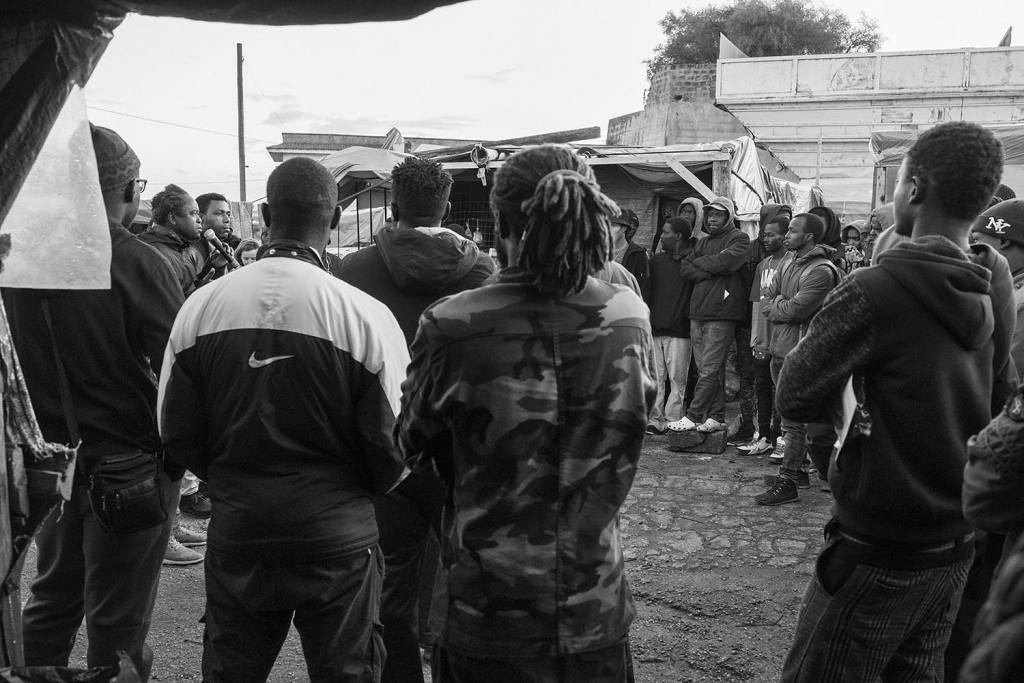 "Ghetto di Campobello di Mazara" is an illegal camp of migrant seasonal workers picking olives in the South of Sicily. On the 30th of September 2021 the ghetto burned down. Through local initiatives like Fuorimercato and Arci Porco Rosso the inhabitants get support in their basic needs. But what they emphasized in assemblies European Alternatives and Studio Rizoma conducted with them during the festival Between Land and Sea, is their need to organize to fight for their right for documents, a home, health care, education and to be recognized as political subjects of our common European society. One of them is Cheikh Sene, a community organizer from Senegal who lived in Campobello for two years and is very active in advocating the needs and demands of the community. You can find more about his activist work in the following video that summarizes the artistic project A Space to Hold that he co-curated together with the artist Lina Issa:
How can we as a transnational grassroots organization support this struggle of migrant workers?
What European solidarity networks can we activate so that their cause gets a clear perspective to victory? European Alternatives wants to connect the Campobello workers to migrant union organizers and activists from all over Europe to strengthen their political voice through skill-sharing workshops and a common campaign as part of our projects "Workers Without Borders" and "Trust Beyond Borders": Empowering those living in zones of lawlessness that are fighting at the frontlines of a struggle against a system of racism and exploitation, and for dignity and justice for all.
Support our work with migrant worker communities