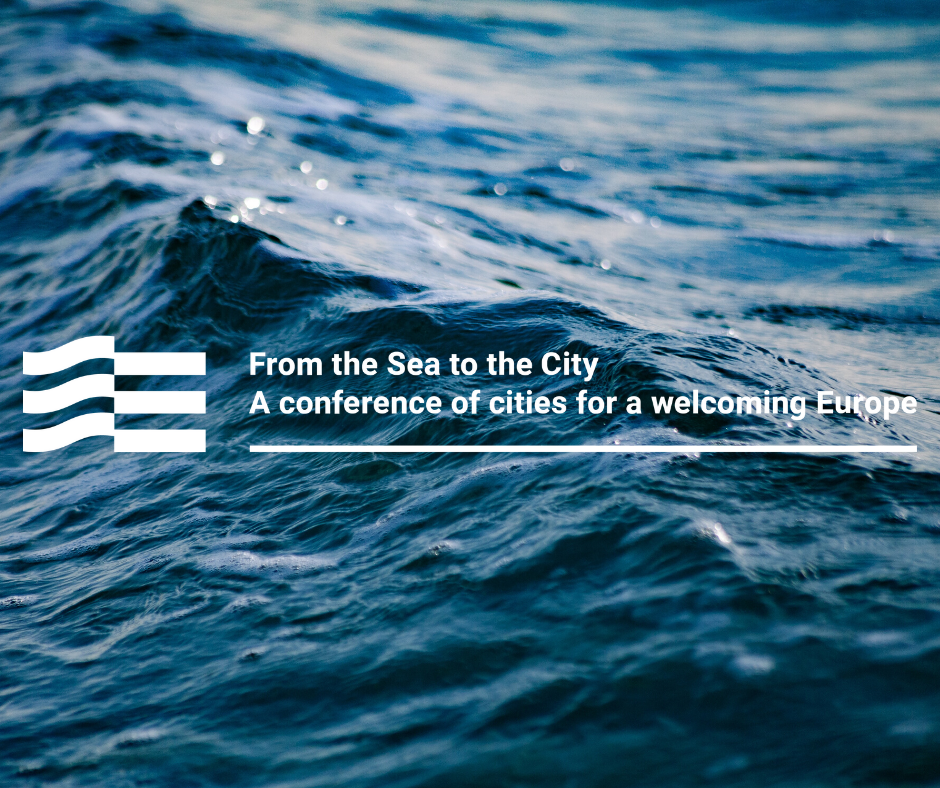 On the 20th of June, World Refugee day, just a few days before Germany takes over the presidency of the EU Council, together with major
sea rescue and civil society organisations
involved in promoting healthcare and human rights for migrants we
are launching a network to take the lead for a  change in the European migration policy.
The network is launched through a joint campaign kicking off today under the title "From the Sea to the City".
This campaign brings together mayors, city representatives, civil society initiatives, social movements, unions, organisations and institutions from all over Europe and it is thought to be the first step in the process of creating a European network of  cities and municipalities with the aim to advocate for an active role of cities and civil society organisations in EU decisions on migration policy.  
While the EU and Europe's national governments double down on migration deterrence at any cost, more and more cities across Europe are becoming the agents of change for a solidarity Europe, taking responsibility for protecting human lives. 
With this vision we want to send a strong signal to the European institutions that we want to pursue a welcoming and human-rights based migration and refugee policy. Welcoming refugees and migrants in our municipalities is a chance to democratize Europe further from below: it is the cities that bear the brunt of managing migration, thus it is the cities that should also have a say in the European migration policy.
The initiative has been launched as a joint effort by European Alternatives, EMERGENCY, Humboldt-Viadrina Governance Platform, INURA, Mediterranea Saving Humans, Open Arms, Seebruecke, Welcome to Europe, Watch the Med Alarm Phone. 
THE DEMANDS OF THE CAMPAIGN
From the Sea to the City kicks off on the 20th of June presenting the five key demands:
Demand 1: Take a coordinated action to promote new initiatives and strengthen existing ones between cities, EU representatives and civil society organizations on European Migration policy
Demand 2: Ensure protection of migrants' and refugees' lives and needs in the COVID-19 crisis
Demand 3: Ensure an active role of cities and civil society organisations in the management of EU-funds
Demand 4: Create safe arrivals and legal corridors to Europe
Demand 5: Ensure the access to fundamental rights and dignity for migrants and refugees arriving to European cities, from the right to seek asylum, an access to the social and health care system, to adequate housing and decent working conditions