Online
September
30th 2020
From the Sea to the City Event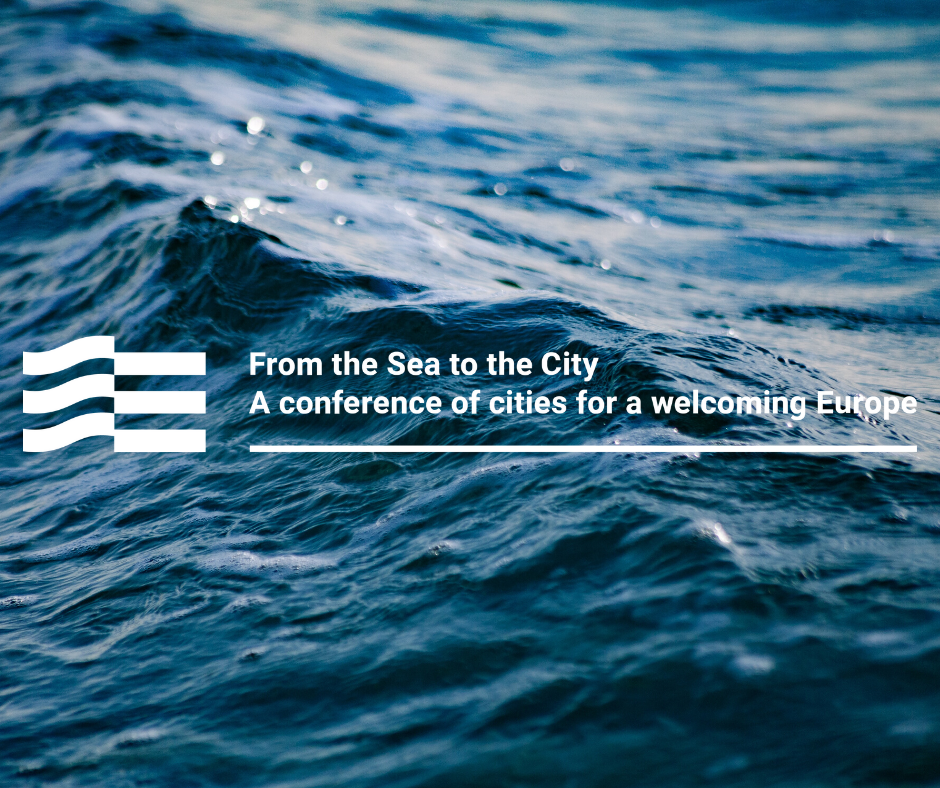 From the Sea to the City Event
September 30th at 17:00h
After our first panel on how to build a strong alliance between cities and civil society, we invite mayors, city representatives, European civil society actors, search and rescue NGOs and representatives of the European institutions to join us in the second online panel of "From the Sea to the City". 
With this series of monthly online panels that will take place throughout 2020, we want to join forces to reimagine the European stance on migration with cities and human rights at the center. In each panel we will present and discuss the 5 demands that are at the forefront of our initiative. United, we want to change the attitude towards migration in Europe and to influence the public debate on these issues. Welcoming municipalities are growing in number all over Europe and represent a powerful political voice, able to relaunch Europe from the bottom-up.
Online Panel II: Which way forward in Europe? EU Funding for a solidary migration policy.
A stronger involvement of cities and civil society organisations in EU funding is an essential part of an EU migration policy that builds on human rights. A number of cities and municipalities all over Europe have already declared their readiness to welcome migrants and refugees. What these cities need are the resources to finance reception, housing and inclusion, as well as additional investments into community building. In order to stimulate a positive welcoming dynamic of cities in Europe the financing should include a concrete "overhead" for the cities' own development needs. This would encourage broad social support in undertaking the long-lasting process of arrivals in the cities. Cities play a fundamental role in refugee reception and uphold European values and law even when their national governments at times do not, but they also need the financial resources to do so. How could cities take a stand for direct funding from EU institutions and have a voice on the way in which funds are distributed and managed at the national and regional level? In this panel we will analyze the obstacles that cities are currently facing in regards to EU funding and we will discuss proposals and good practices as an example for a concrete strategy for the future. 
INVITED SPEAKERS 
Gesine Schwan, HUMBOLDT-VIADRINA Governance Platform 
Gergely Karácsony, Mayor of Budapest 
Katharina Bamberg, Eurocities
Carlos Mascarell Vilar, Council of European Municipalities and Regions
Moderation: Malisa Zobel (HUMBOLDT-VIADRINA Governance Platform and member of From the Sea to the City).