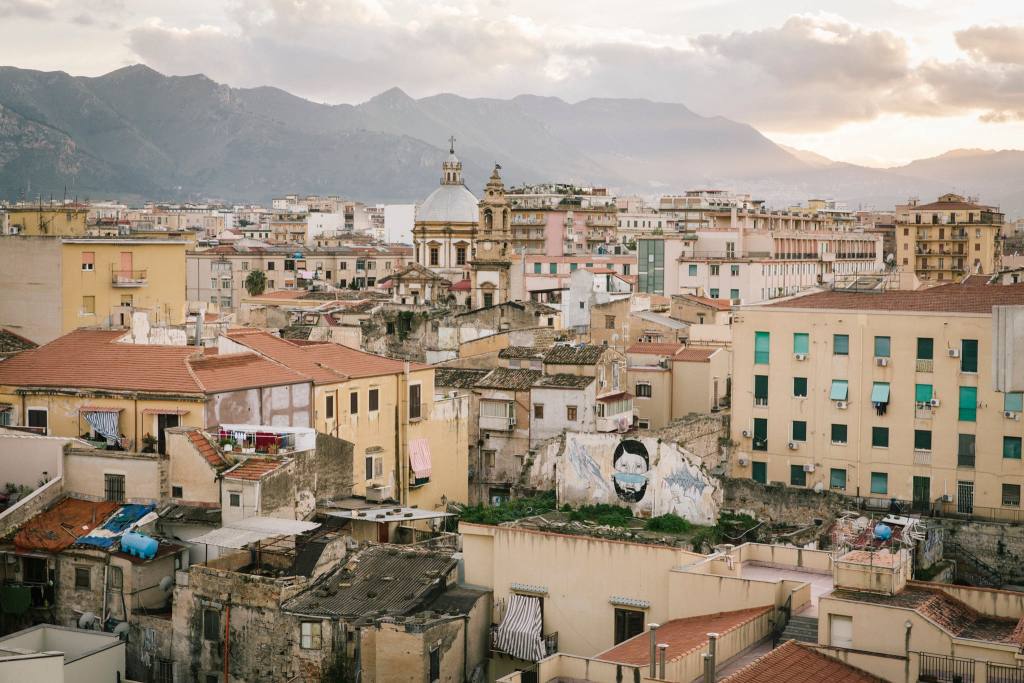 If you are based in Sicily, the Civic Council on European Democracy is looking for you!
Forum on European Culture and European Alternatives are organising a Civic Council on European Democracy. An online session among European citizens and residents on the topic of democracy, accountability and participation. If you are interested in democracy, the idea of Europe and forging new transnational bonds, then this call is for you. 
Democracy and the rule of law in Europe are currently at risk. We are finding ourselves in one of the biggest crises in history and government restrictions are shaping our daily lives. Especially now it is of utmost important that we protect our democracy. We need to know on what kind of information our politicians base their decisions. We need to be able to hold them accountable for their actions. It is important to keep on working on the functioning of our democracies, both on the national and transnational levels. 
We need more shared spaces for conversations. For the European project to function, stories are needed that speak to all its citizens, not just a select few. That's why we are establishing a Civic Council on European Democracy – a platform that brings about energetic proposals to shake and reshape the European myth, bringing about new stories of common origin and destination. That's why we need engaged citizens like you.
What is the Civic Council on European Democracy?
The Civic Council is an initiative of the Forum on European Culture 2020 in Amsterdam, and is carried out in close cooperation with European Alternatives, Rome, and Gazeta Wyborcza in Warsaw. During the three sessions of the Civic Council, we combine the perspectives of (local) citizens, European thinkers, civil society actors and artists to create new common European narratives. Please watch the recording of the Civic Council on European Democracy #1 in Amsterdam here! 
You are invited to this online session to share your opinions and perspectives on Europe from your personal or professional experience. How do you relate to the continent? What would you do to update Europe's story? Take your chance to chip in and sign up!
Where and how?
The Council is divided in two sessions that will take place online:
12th March (15:30-18h)
13th March (10-12:30h)
A group of 30 people, including artists, journalists and activists from all over Europe will engage in a two-day discussion.
We have a few requirements – you should be:
Being based in Sicily or knowing well the local reality in Sicily

Being proficient in English

Committed to participate in the discussion taking place online on 12th March (15:30-18h) and 13th March (10-12:30h). 
We offer:
The opportunity to be part of the Civic Council on European Democracy.

Joining the group of people who will contribute to a final article.

Per diem fee for participants.
We're also looking to represent the diversity of people living in Europe. We are particularly committed to enable the participation of people from racial and ethnic minorities, people from LGBTQI+ communities, people with disabilities and people who identify with disadvantaged economic classes. If you don't identify as one of these groups, we still want you to apply – but if you know of another person who does, encourage them to apply as well!
Any questions?
If you have any questions regarding the Civic Council and application process, please do not hesitate to contact Marta Cillero m.cillero@euroalter.com or Anne-Marijn Epker (project leader Forum on European Culture) anne-marijn.epker@debalie.nl 
About the Forum on European Culture
The third edition of the Forum on European Culture: We, the People took place from September 17 to September 20, 2020 in Amsterdam and was jointly organised by De Balie and DutchCulture. At a crucial juncture in European history, cultural institutions in Amsterdam joined forces to celebrate European culture. Inspiring thinkers and makers came together for this four-day festival in Europe and its future. Visit the website www.cultureforum.eu for more information.
---