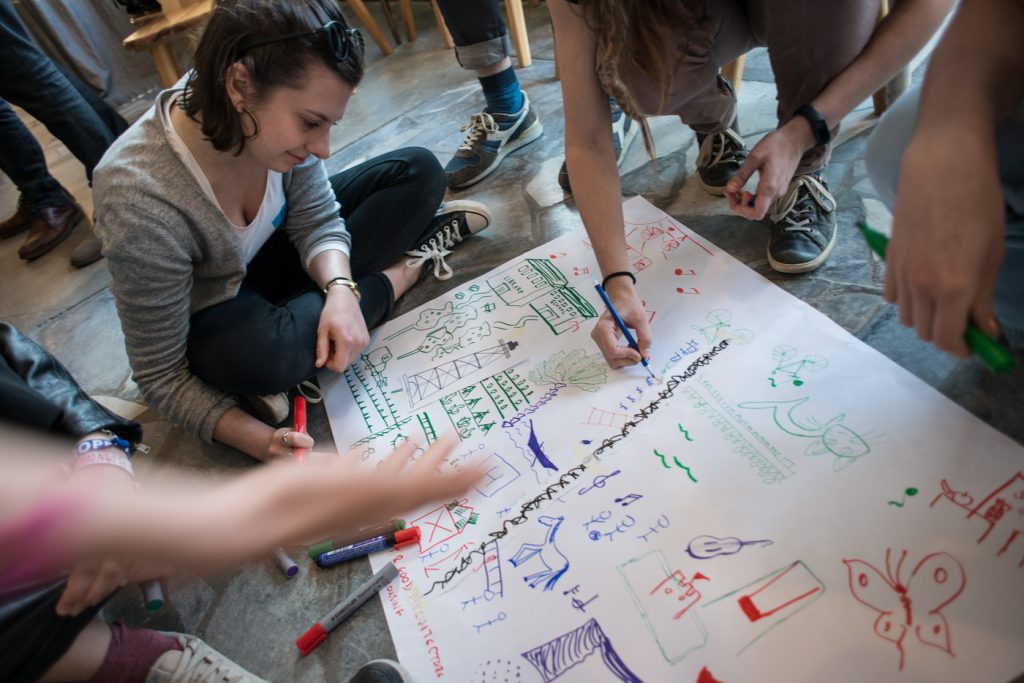 We are looking for an Intern or a Student Assistant ("Studentische Hilfskraft") to join our dynamic and creative transnational team in August in Berlin.
Intern / Student Assistant (Berlin Office)
European Alternatives is a transnational non-profit, civil society organisation based in London, Paris, Rome and Berlin. We work to promote democracy, equality and culture beyond the nation state and imagine, demand and enact alternatives for a viable future for Europe.
European Alternatives organises a wealth of activities that range from building new media formats to digital journalism platforms, from activist and research publications to cross-border campaigns, from local events to transnational political and cultural festivals, from citizen roundtables to year-long training series. Our projects are carried out across Europe often in partnership with other organisations and our members in Europe and the rest of the world.
To support our team in Berlin, we are looking for an Intern for 3 months or a Student Assistant ("Studentische Hilfskraft") for 6-12 months (depending on funding), starting August 12th, 2019. Tasks include:
Communications and organisational support for the Transeuropa Festival, our biennial festival of arts, politics and culture taking place on November 7-10 in Palermo, and for the School of Transnational Activism, our new space to train a new generation of transnational activists for an open, equitable and sustainable Europe.
Research materials and support the development of the curriculum of the School of Transnational Activism.
Communications and organisational support for Berlin-based events, e.g. a larger event in collaboration with the International Literature Festival Berlin in September and the Open Assembly of Members of European Alternatives.
Supporting the fundraising for our work program, in particular support with the writing of project proposals targeted at German foundations and other funding institutions.
Support to our team for the day-to-day tasks of the Berlin office: social media and website management, translations, database maintenance, etc.
How to apply?
Please send us in one single document a CV and a one page maximum motivation letter to info@euroalter.com using the heading: Intern/Student Assistant Autumn 2019. Please apply by latest Tuesday, June 11th at midnight. The internship is paid.
We are looking for you if you
are a strong team player and creative communicator who takes initiative and wants to bring in new ideas;
always wanted to know how European-wide civil society networks and movements operate and what activism across borders looks like;
are fluent in English and German;
have a strong interest for engaging new and young audiences;
have some experience in one or more of the following areas: project management, event organisation, journalism, social media and website management;
have made some experiences in activists and civil society networks;
want to stand up against increasing nationalism in Europe and share our belief of democracy, equality and culture beyond the nation state.
We are particularly committed to hire people from racial and ethnic minorities, people from LGBTQI+ communities, people with disabilities and people who identify with disadvantaged economic classes. If you don't identify as one of these groups, we still want you to apply – but if you know of an awesome person who does, encourage them to apply as well!
We look forward to your application!