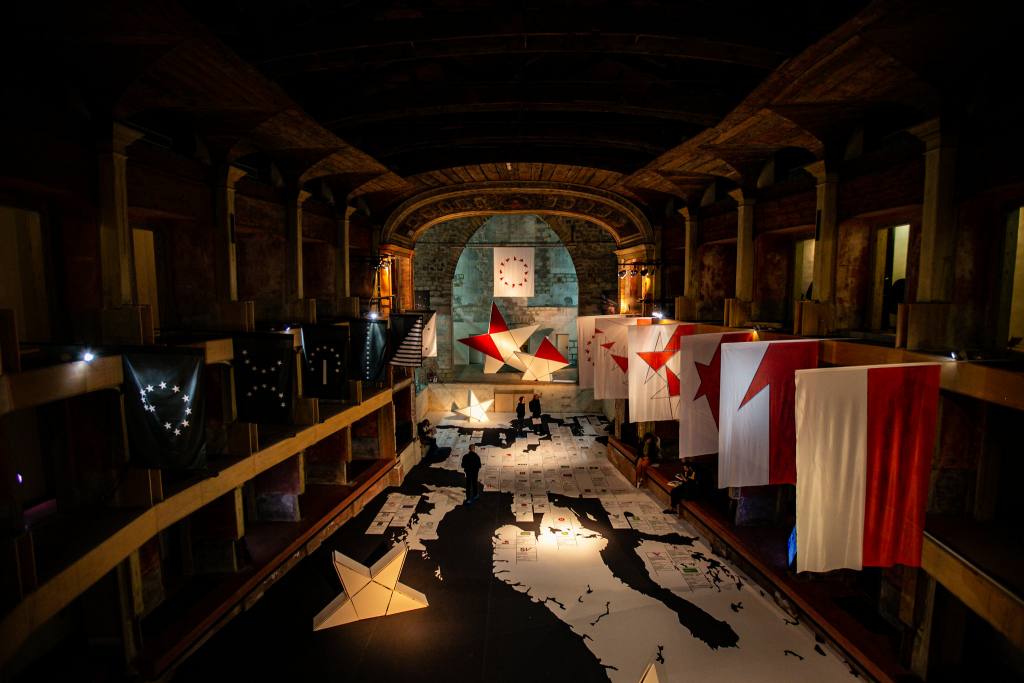 We live in a climate of political distrust. But at the same time activists_ from different backgrounds and countries across Europe are allying in solidarity movements within their cities and communities to build new societies, based on equality and justice for, by and with people.
On the occasion of
Short Theatre 2022
, our project "
Trust Without Borders
" arrives in Rome in collaboration with ESC Atelier Autogestito, curating the workshop How to Organise Trust & Solidarity in Activist Struggles Without Borders (
Facebook event here
). A joint research and learning meeting in which, through the story-telling method developed by Georg Blokus and Elisa Calosi, activists, academics and artists are invited to reflect on how to organise trust movements and solidarity practices of activism beyond national borders.
Participants are invited to tell their stories of political trust and mistrust, to analyse the causes of the ubiquitous climate of political discontent and to share forms of resistance and antagonistic strategies for building transnational trust and solidarity.
When and where
Activist Focus Group Workshop (8.9.2022, 10:00-13:30, ESC)
Public Forum of Solidarity (8.9.2022, 17:00-19:00, La Pelanda – Mattatoio di Roma)
The workshop will conclude with the Public Forum of Solidarity a moment of open discussion on 8 September at the Mattatoio in Rome, in the frame of Anticipation of the Night, Short Theatre 2022's free discursive space.