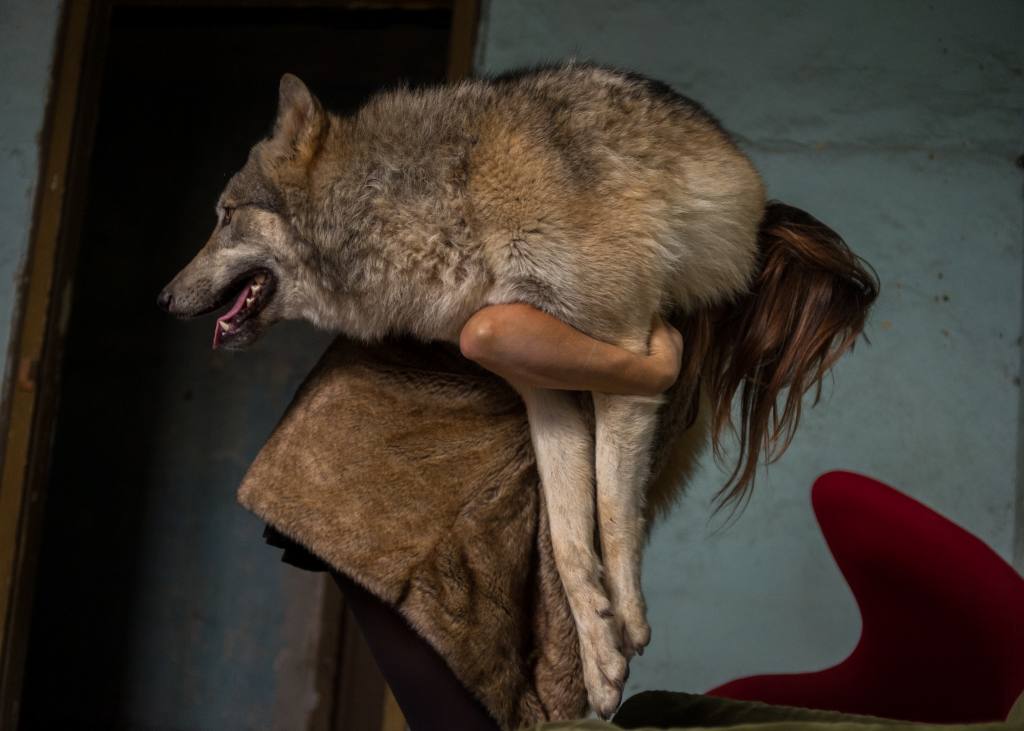 After its great success at the Kyiv-Allied Biennial, Room to Bloom is coming to Palermo for the first time from 19 to 22 November. It is the first platform of international artists* working with ecofeminist and decolonial practices. Room to Bloom aims to bring back to the centre of the discussion themes that until now have been only marginally addressed by art institutions.
Why Room to Bloom? Room to Bloom recognises that it is time to navigate against patriarchalism and racism and to open up new spaces for experimentation and discussion around the role of art in society. It is from these ideas that Room to Bloom's Pavilion programme starts, reflecting on the inclusive role of art institutions as extensions of common space and care.
The programme for Palermo: 19-22 November in the city
Palermo, with its particular insular condition of periphery, centre, border and crossroads of cultures, welcomes for four days 35 artists from 18 countries, who will visit emblematic spaces of the city, turning them into a "living pavilion" of art in motion.  All this will be possible thanks to the collaboration with local associations, artists from Palermo and foreigners. Curated by Marcela Caldas, the programme entitled The Living Pavilion: weaving commons out of time, starts from decolonial transfeminism and ecofeminism in an attempt to dismantle the circuits and devices of exclusion in artistic production.
Itamar Gov will present The Last Surviving Northern White Rhinoceroses, a sculptural and sound installation dedicated to the animal species that are disappearing in our world. Binta Diaw, with the women of Palermo's Ballarò district, will create The flowering strength. Palermo-based artist Irene Coppola invites us to perform a collective action of overturning and re-appropriating monumental gestures and bodies. She will be accompanied by Irish artist Grainne O'Carroll's research The Statue Project, which explores myth, affection and gestures of strength between intimate and public space. The feminist collectives Non Una di Meno and Palermo è Fimmina and the queer collective SCUMl will engage in conversation with the work of Italian artist Lucrezia Testa Iannilli, to open up spaces of thought on gaslighting, eroticism and sexual violence. On the last evening Francesca Mariano proposes Water Transmission a collective act of gestures, voices and prayers and the collective ৺෴ර∇❃﹌﹌﹌-feminism for the south-will activate a night of feminist voices around her Oraculo stories of the Aeolian island of Alicudi incorporating a collage of feminist voices from the archives of Italian feminist experimental cinema in dialogue with works by artist Raffaela Naldi and film director Beatrice Gibson . Luca Frati proposes But in the night our eyes can see a sculptural performance that explores the possibilities of desire, giving voice to the secret movements of bodies.
The Living Pavilion will also involve the practices of Silvia Maglioni and Graeme Thomson, Carmelo Pollichino, En Dolci, Luca Cinquemani with Fabio Aranzulla of the Aterraterra association, Shapoor Safari Valentina Karga and Rosario Talevi of the Soft agency studio, and curators Muna Lobe and Ami Weickaane 2Heads2 collective in Dakar.