Bremen, Germany
November
19th 2022
EA Event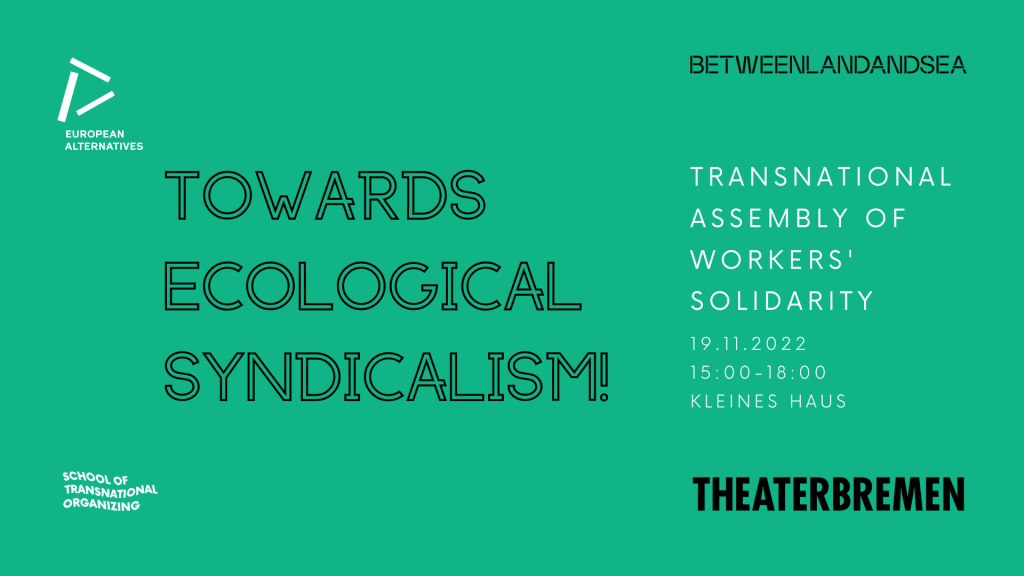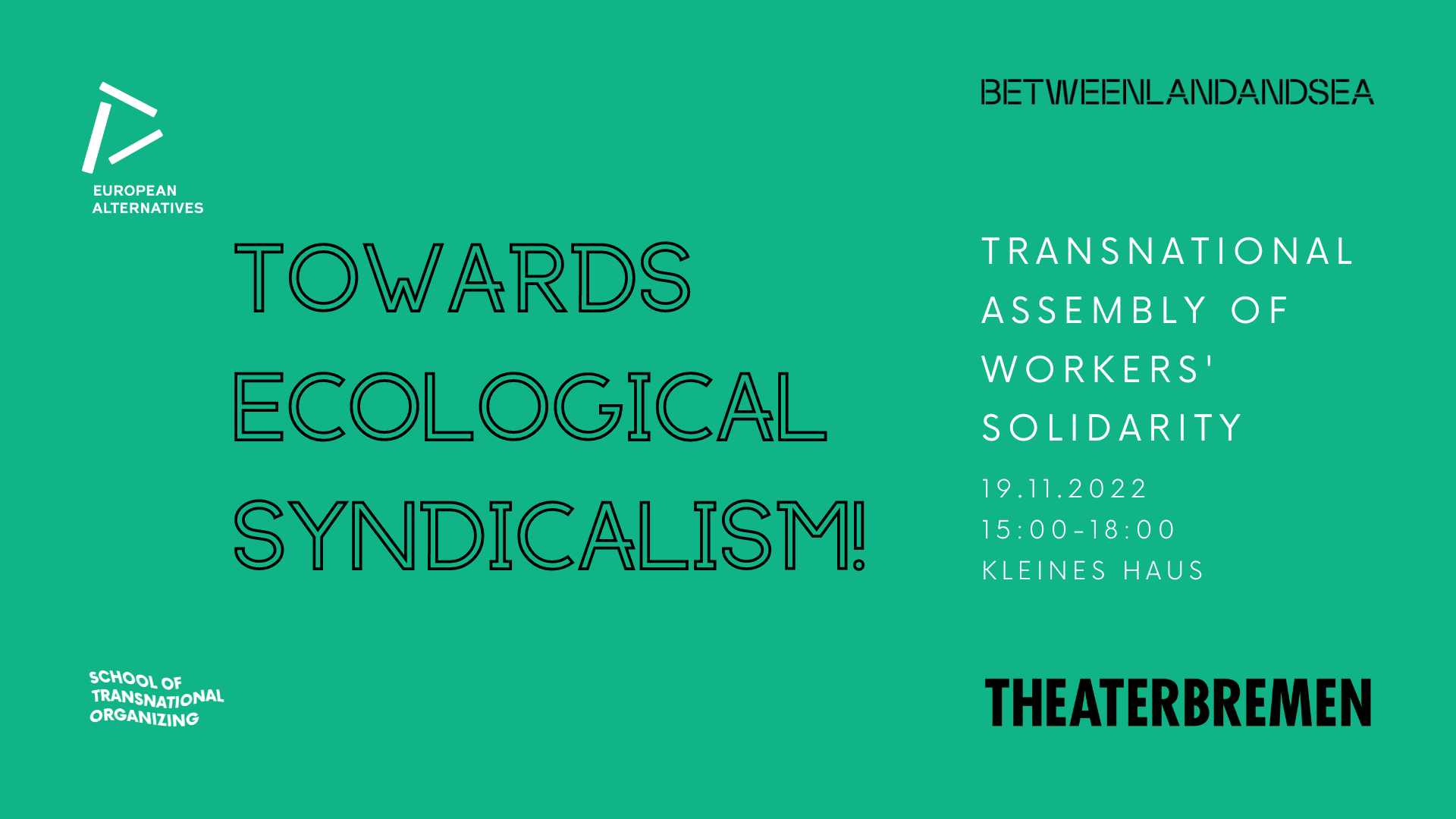 EA Event
November 19th at Kleines Haus Theater Bremen
Imagine that in the near future an ecological event would occur that we find imaginable, but just not yet realistic. Consider one of the many climate catastrophes that have been warned about for years and have now begun to unfold, the Corona pandemic, or something like Russia's war of aggression against Ukraine, which only a short time before even few considered possible.
The public Transnational Assembly of Workers' Solidarity as part of the Syndicat! Summit unfolding within the Between Land and Sea Festival confronts migrant workers, climate justice activists, and anti-racist organizers from across Europe – and all of us who assemble in Bremen – with the joint mission to imaginatively, discursively, and strategically pre-enact a not improbable future scenario, and to shift the supposedly inevitable course of history into eco-fascism, which grants the right to life to only a few. Towards an ecological syndicalism that fights for the right of the many – workers, migrants, and especially poor and indigenous communities in the Global South – to care for ourselves, our communities, and the planet as we would like to.
The Assembly will be held in English language.