online
December
15th 2020
Citizens Take Over Europe Event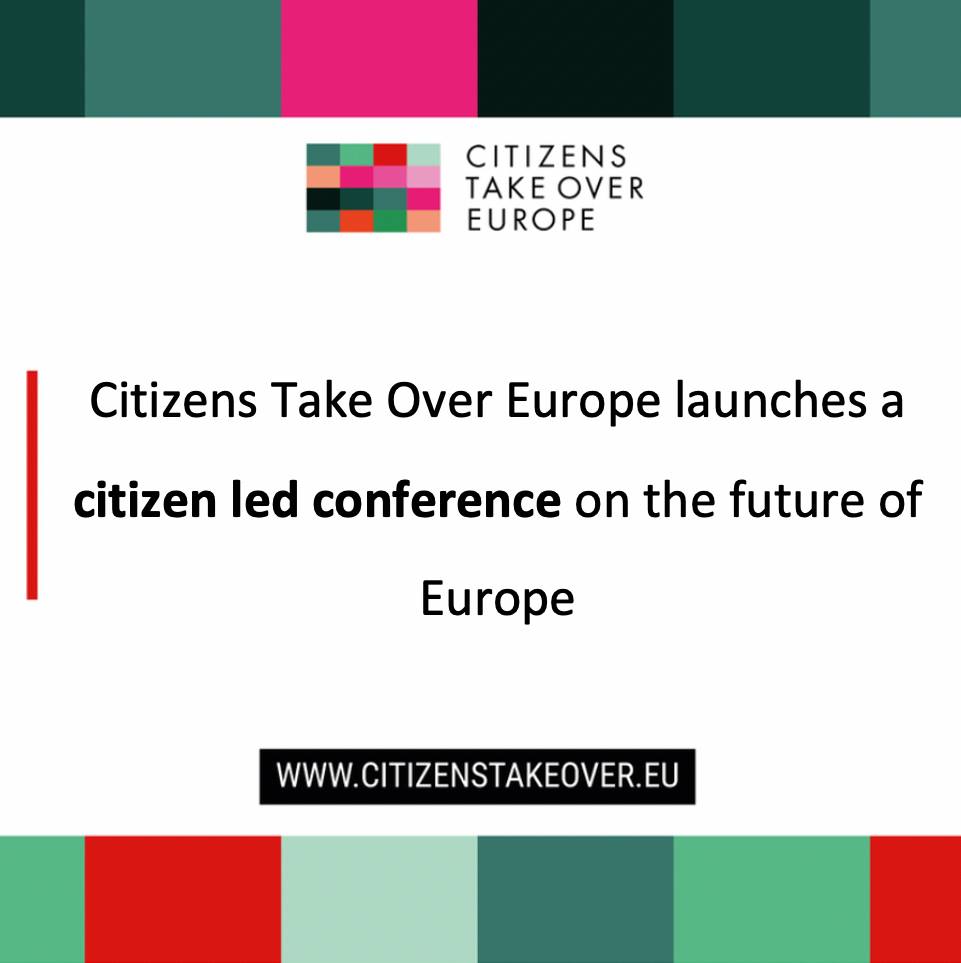 Citizens Take Over Europe Event
December 15th at 17:30
The Citizens Take Over Europe initiative brings together a coalition of 50 European civil society organisation who call for citizens to be at the centre of European decision-making in the upcoming Conference on the Future of Europe. The coalition aims to host an independent self-organised citizen-driven Conference.
Citizens Take Over Europe is organising a series of online events on the 15 December & 14-15 January showcasing the vision for a dynamic, participatory and inclusive Conference on the Future of Europe. Fill in the form below to register for this event! (FREE)
During these sessions, decision-makers, opinion leaders, civil society activists, journalists, creators, influencers and artists, will come for a series of interactive workshops, and work together to tell the story of European democracy. There will be a mock public hearing with MEPs that will tackle how citizens' voices can be listened to on a more permanent basis to develop EU policy-making. Citizens are now setting the tone and agenda for the conversation about the future of Europe.
REGISTRATION USING THE LINK BELOW:
Participants must register for agenda and login details!