Brussels
December
12th 2019
EUmans Event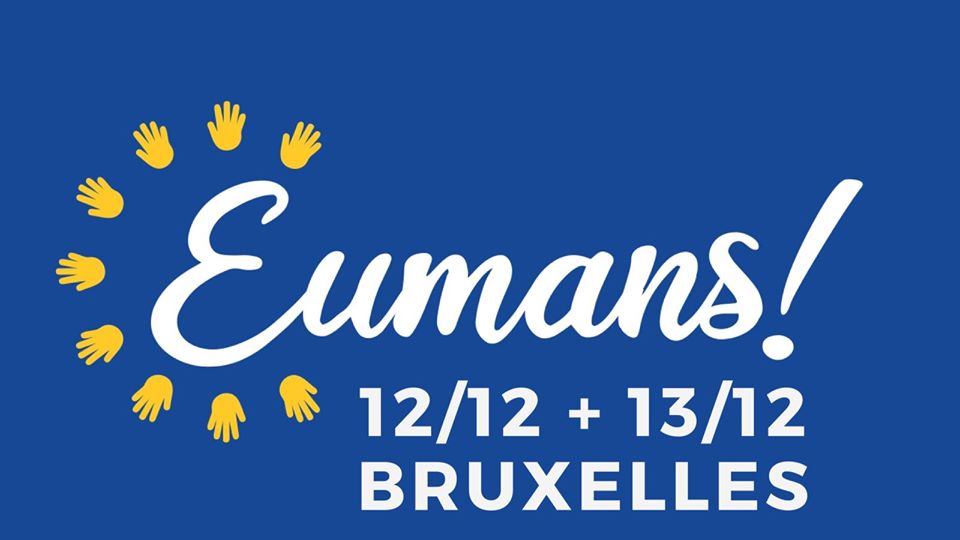 EUmans Event
December 12th at 18:00h at EESC - European Economic and Social Committee Rue Belliard 99-101, 1040
Manipulation of elections. Growing C02 emissions, for free. Agreements with Turkey and Libya to stop migrants at the price of violating human rights. Suppression of free media in Hungary, governmental control of judges in Poland, erosion of the Rule of Law all around Europe. Prohibition of genome editing and embryonic stem cell research. Inaction before China's escalating political and technological supremacy, pursued also through general surveillance and repression of dissent. Weakness of common European social rights, and much more.
All this is not primarily EU's fault. National Governments are responsible for the most. Stil, it is time now for the EU to act as a whole.
It would be naive to keep waiting for Governments, Parliaments and national political parties agreeing to take urgent decisions at European level to fight against Global Warming, counter digital monopolies and promote a Civic Artificial Intelligence; to defend the Rule of Law and abandon Prohibitionism on Scientific Research, and to promote Participatory Democracy. Action is needed regardless the short-sighting of national electoral politics.
Citizens, activists, NGOs can join efforts in a common mobilization to bring bottom-up Democracy at the heart of Europe.
Citizens from different countries and backgrounds are taking the streets and connecting with others throughout Europe to find a common ground for nonviolent, democratic, political initiatives. European Citizens Initiatives have been launched on issues such as Rule of Law, Carbon Pricing, Aviation Fuel, Genome Editing and more are to come.
A Europe-wide citizens mobilization on shared policy goals may be able to ignite a bottom-up wide reform of European policies. How can it work?
We are meeting in Brussels on Thursday 12 and Friday 13 December for a two days long gathering of activists, experts, nonviolent leaders, associations sharing views, experience and ideas.
EUMANS call individuals, NGOs, MEPs, scientists, journalists, students, workers, businessmen, citizens from any background to join. We will discuss about how a pan-European democratic, nonviolent citizens mobilization can work and what relevant goals can be achieved together.
We're also planning to go the streets on Thursday evening campaigning for ongoing European Citizens Initiatives.