Berlin
May
17th 2019
EA Event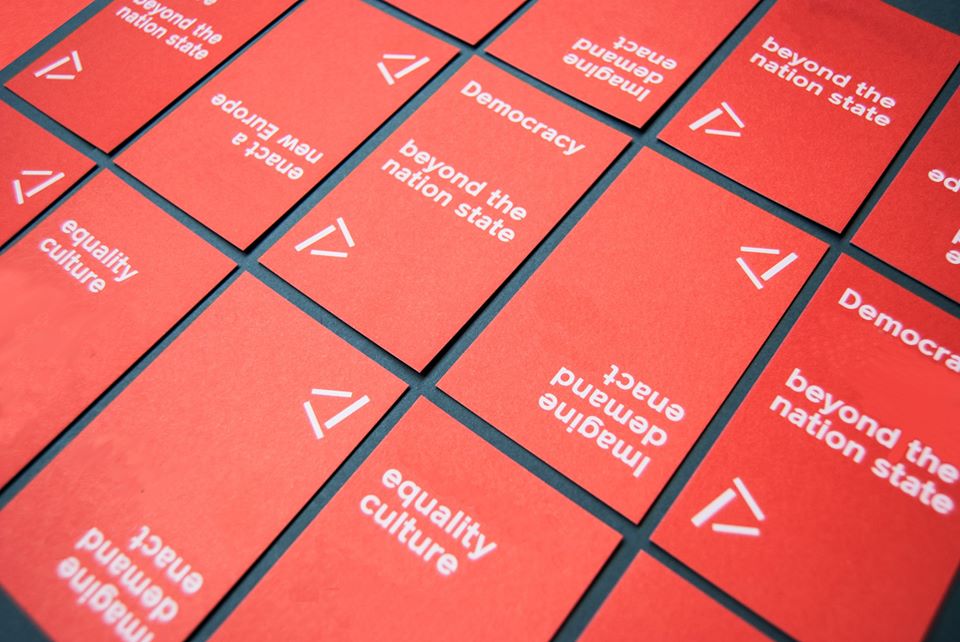 EA Event
May 17th at 19:00h at HAU Hebbel am Ufer
European elections are approaching: what's the alternative to nationalism? We take the book presentation of Suhrkamp's "Wir Heimatlosen Weltbürger" (Marsili/ Milanese) as a point of departure to launch a debate on the shortcomings of the nation state and on possible transnational alliances after the elections.
The global crisis of our time sees a complex of economic, ecological, technological and migratory challenges that no nation is any longer able to control. The result is an extraordinary provincialisation of our politics with respect to the new planetary powers confronting humanity. We need a new internationalism and a new political and cultural vision to reclaim and liberate our world.
Together with Suhrkamp Verlag, HAU presents the new book "Wir Heimatlosen Weltburger". The author Lorenzo Marsili discusses the meaning of a new cosmopolitanism for our era with social scientist Naika Foroutan and philosopher and European Parliament candidate Srećko Horvat, moderated by Margarita Tsomou. The event will also see the first public presentation of the new "Hirschmann Group for a future beyond the nation state" by Daphne Büllesbach.
The discussion will be held in English. The event will be followed by a party.