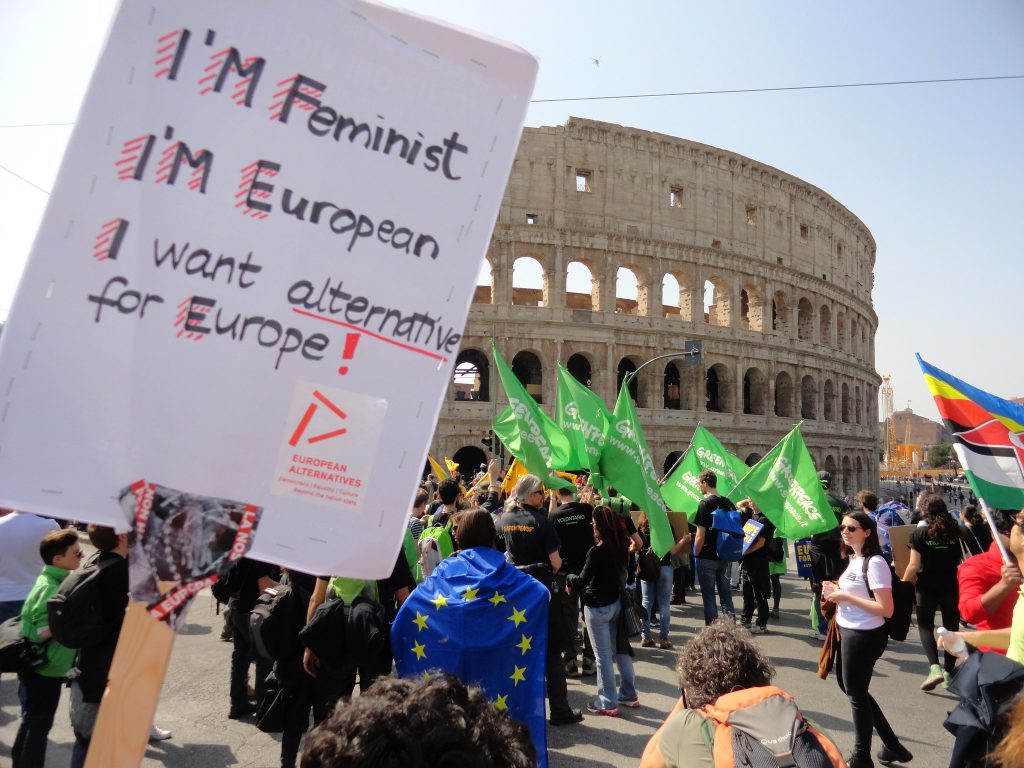 With the end of 2018 we are publishing our biannual report of the past two years of European Alternatives. Two years full of actions, trainings, campaigns, and mobilisations to contest the rise of far right, racism and xenophobia. Two years of demonstrations and collective initiatives in different European cities. Two years of claims for freedom of movement, against racism and in defense of human rights. But overall, two years of connecting struggles across borders.
At European Alternatives we believe that only by linking struggles from North to South, from East to West, working from what we have in common and refusing the imposed narratives for our future, the citizens of Europe will feel empowered to define the continent where they want to live. With the strength enough to imagine, demand and enact the Europe they want and not the one that is being imposed.
In this report, you can find out more about the projects, publications, events and campaigns we have led together with our partners and networks in the past two years.