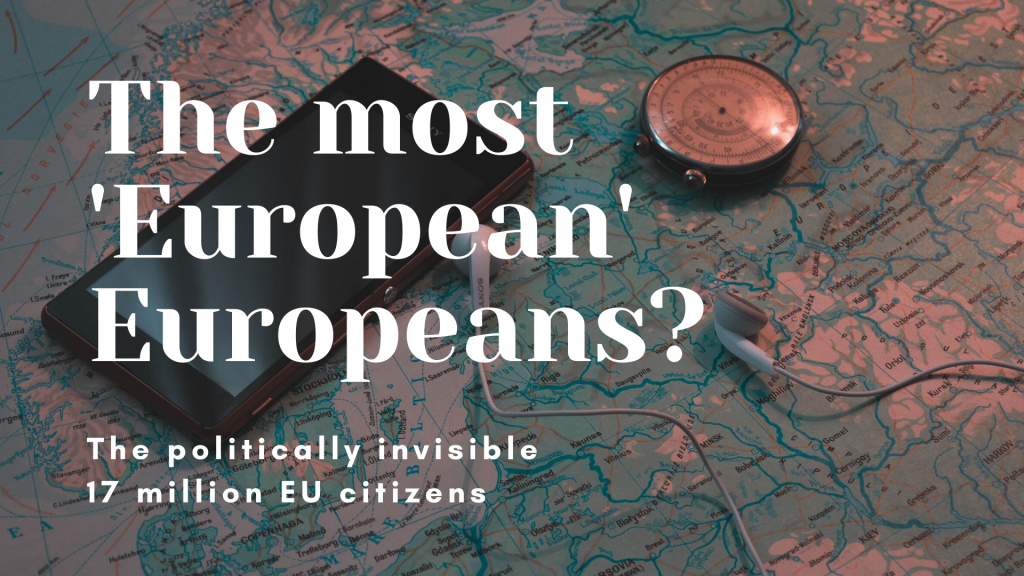 There are at least 17 million mobile European citizens living in another European country than their birth, but they are not represented politically, and their rights are increasingly at risk.
This two-day international conference in Paris, organised by European Alternatives, HEC Paris, Group d'Etudes Geopolitiques and IWM, aims to launch a research and active agenda to understand and politically empower this group.
31st March 
19:30 – 20:30
Opening conference: The 17 millions
Ecole Normale Superieur, 45 Rue D'Ulm, Paris 75005
With Etienne Balibar, Alberto Alemanno, Ramona Bloj and Niccolo Milanese
1st April – event postponed
Amid the uncertainties prompted by Covid19 on our individual and collective freedom of movement across the continent, we have decided to postpone our forthcoming conference to a new date (TBC).
International Conference: 'The most 'European' Europeans?'
HEC Paris – Room 228, Building S 1 Rue de la Libération 78350 Jouy-en-Josas, France
Speaker program to be announced shortly
Register here: https://site.evenium.net/j24ub6dg/registration