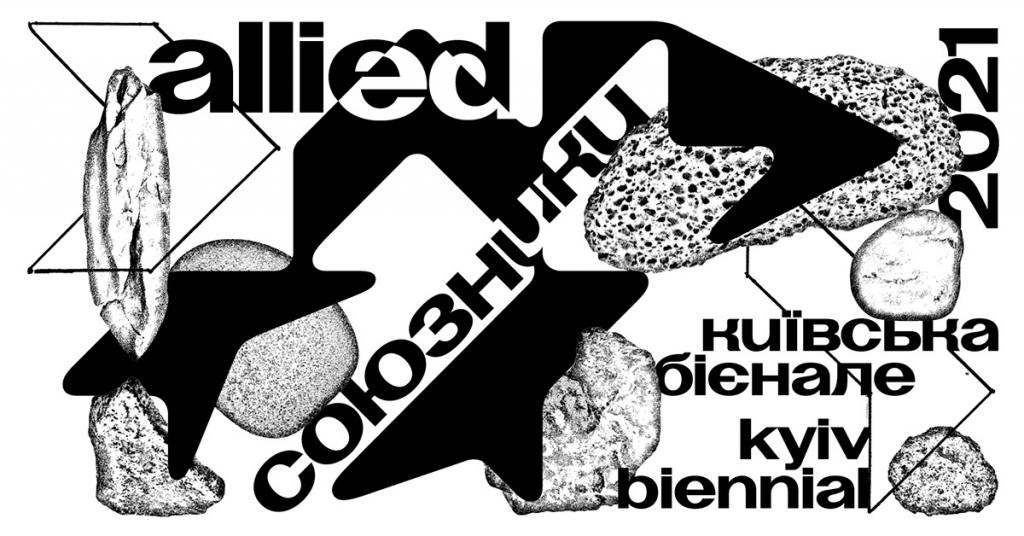 From 16 October – 14 November, Allied – Kyiv Biennial 2021, curated by the East Europe Biennial Alliance, aims to explore various historical forms and contemporary examples of cultural and political alliances in Eastern Europe and beyond and their capacity to create new social formats. The biennial hosts a series of artistic projects and events in the public programme, including a pavilion dedicated to Room to Bloom (our platform of emerging feminist artists) that focus specifically on current conditions, political factors and institutional actors that foster new alliances in the 21st century.
The conceptual foundations of Allied – Kyiv Biennial 2021 relate to the phenomena of (de)colonialism, authoritarianism, and the politics of memory in the conditions of post-socialist capitalism in Europe's East. The biennial questions the notion of (semi-)periphery and its traditional geopolitical and cultural divisions with metropoles from the perspective of the transnational history of Eastern Europe. This year's edition also seeks to map the authoritarian landscape of the region, tracing its political genealogy, shaped by the extensive extractivism of natural resources, new data colonialism, and surveillance capitalism. The analysis of current authoritarian tendencies is interconnected with the study of an ideologically motivated memory politics, which determines the historical image of Eastern Europe after the fall of the Berlin Wall, as well as with the latest revolutionary transformations and military conflicts that have redefined the post-Soviet space thirty years after the collapse of the USSR.
Allied – Kyiv Biennial 2021 is the fourth edition of an international forum for art, knowledge, and politics that integrates exhibitions and discussion platforms organized by the Visual Culture Research Center. Jointly curated by the East Europe Biennial Alliance, this year's biennial presents a thematic continuation and conceptual development of an inter-institutional collaboration among its members, Biennale Matter of Art Prague, Biennale Warszawa, Kyiv Biennial, OFF-Biennale Budapest, and Survival Kit Festival Riga, structurally involving the network of perennial events in its organization. East Europe Biennial Alliance was established in 2019 in order to propose new forms of international solidarity, expanding socio-political imagination and alternative cultural solutions. Through connecting aesthetics and politics, the Alliance constructs a different narrative of the Eastern European region and redefines the way cultural institutions collaborate.