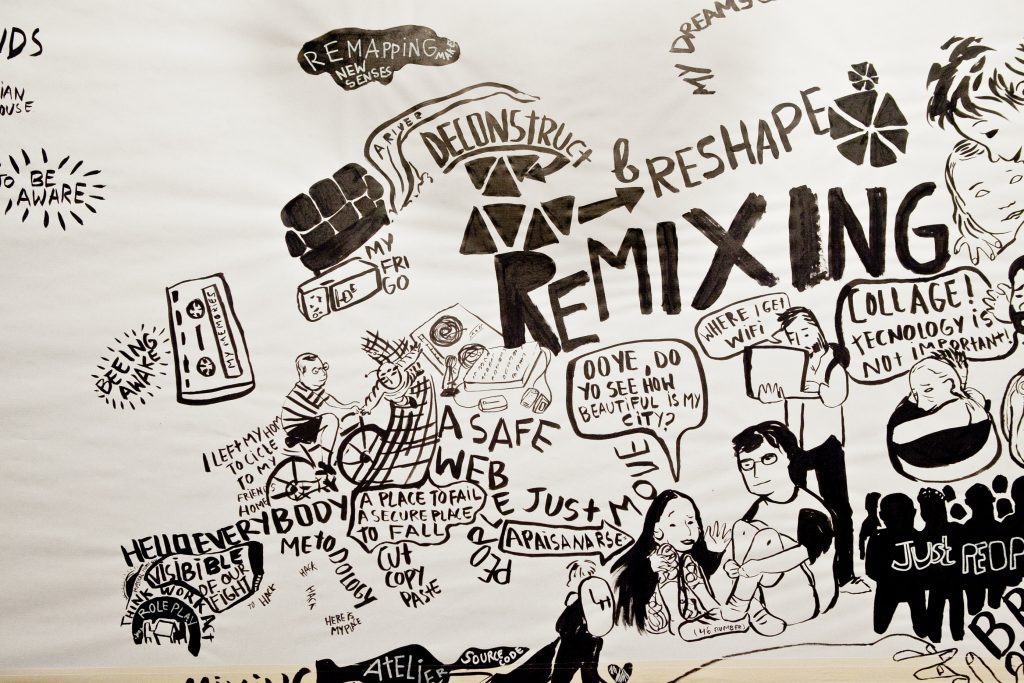 European Alternatives lead Re-Build Refuge Europe, a project that brought together partners from the UK, Sweden, Spain, Finland, Germany, and Greece. It aimed to counteract the dominant discourses of 'crisis' and 'threat' by using art, culture and innovative practices allowing European citizens and refugees to learn from each other as equals. Activities of the project included storytelling, training and workshops for participants and the digital arts. Interim and final results of the project were exhibited and performed during the Athens Biennale 2017 and TRANSEUROPA Festival 2017 in Madrid. 
The influx of refugees in Europe, mostly from the Middle East and Northern African countries, is widely interpreted in media and political discourse as a crisis and a threat. In several national elections the extreme right and openly xenophobic parties have gained substantive support. Re-build Refuge Europe's objective is to counteract this discourse and beliefs. It builds on creative cultural proposals and offers spaces for processes of co-creation to be developed, in which refugees and migrants are considered as a constitutive part of the remaking of European communities.
Actions to support the recent newcomers are mushrooming all over Europe, often focusing by necessity on aid, social and economic support. We believe that it is the cultural role and duty of Europe to welcome refugees properly and to allow for cultural hybridisation to happen. We believe that only by fully realising the potential of cultural hybridisation and by being a welcoming and supportive area will Europe build a secure society for its future, inside and outside its borders.
The project Re-build Refuge Europe provided the space to link up cultural actors and societal actors mobilised in different corners of Europe to exchange and build new practices. This project produced innovative practices that allow European citizens and refugees to work together on equal footing and learn from each other. It also uses a creative mix of mediums to raise European citizens' knowledge of issues at stake for refugees and in making Europe a place of Refuge where all people can feel safe.  
---
Credits photo: The Remapping Europe's encounter 'HOME: Remixing memories in transit' Mutantpedia: Autonomous Imageries. Seville Arts Centre during the ZEMOS98 International Festival. pic by Julio Albarrán