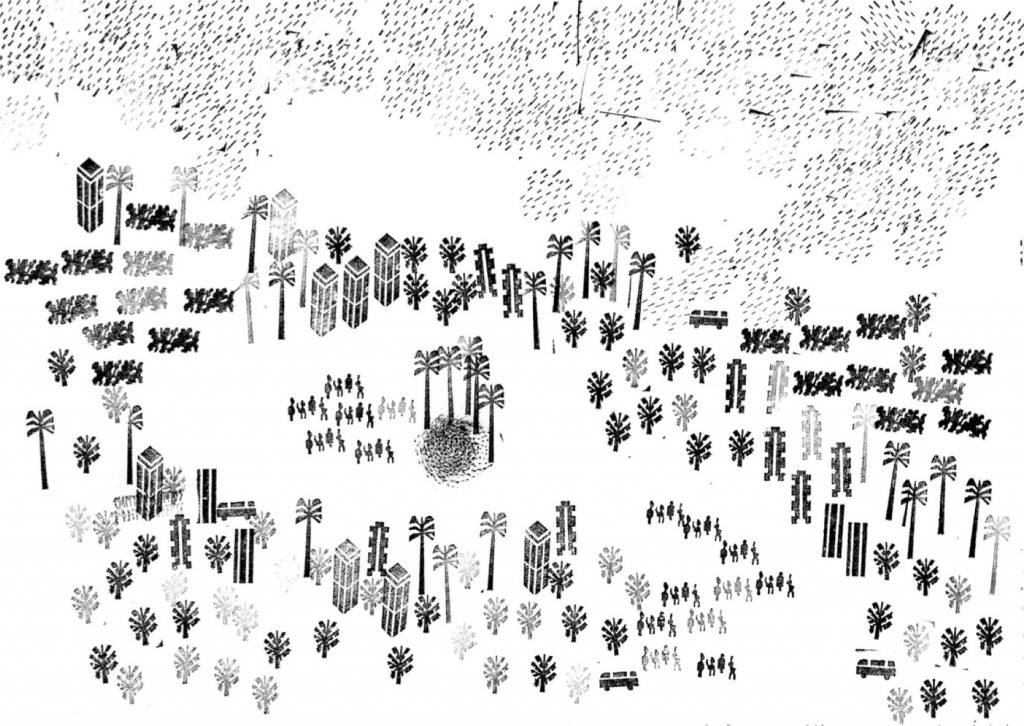 Transnational feminist peacebuilding approaches in Africa
Transnational solidarity is recognized as a key feature in the emancipation and (re)construction of a trans-African identity and being. Group oriented feminism and collective actions by women, in the interest of women and the community, is affirmed in historical, symbolic and experiential constructs troughout Africa.
A gender sensitive approach to peacebuilding through arts and culture has been used to address the growing disparities in society today, as well as to tackle complex topics in transitional societies. Transnational feminist peacebuilding and the unique actions it employs, innovatively addresses complex and diverse social issues at the community level such as sexual reproductive health and rights, mental health, access to education, water scarcity, economic empowerment, preventing violent extremism, armed conflict and women's participation in political processes.
Transnational feminist peacebuilding has thus proven to be transformative in its capacity to raise and respond to political issues that risk remaining invisible, especially amongst disenfranchised communities. As part of this continued effort to buttress feminist realities and futures, the Feminist Peace Practices project (FPP) engages in contextualising and highlighting transnational feminist peacebuilding interventions, particularly those that employ the use of arts and culture, in Africa.
The projects main objectives are:
Mapping the transnational feminist peacebuilding ecosystem in different African countries, identifying transnational feminist activists, movements, ideas and actions that span borders, regions and ideals, whilst employing creative and artistic strategies to raise awareness about relevant political topics.
Collating best practices and lessons on transnational feminist peacebuilding and activism. FFP shall assess best practices and lessons from Africa and beyond, including European Alternatives and its partners on following thematic areas: Trust and consensus building; strengthening capacities of actors; information sharing; increasing legitimacy and ownership of initiatives at
community levels; impact assessing and story-telling.
Launch a platform aimed at facilitating shared learning and capacity building toward innovative strategies in transnational feminist peacebuilding at the community level.