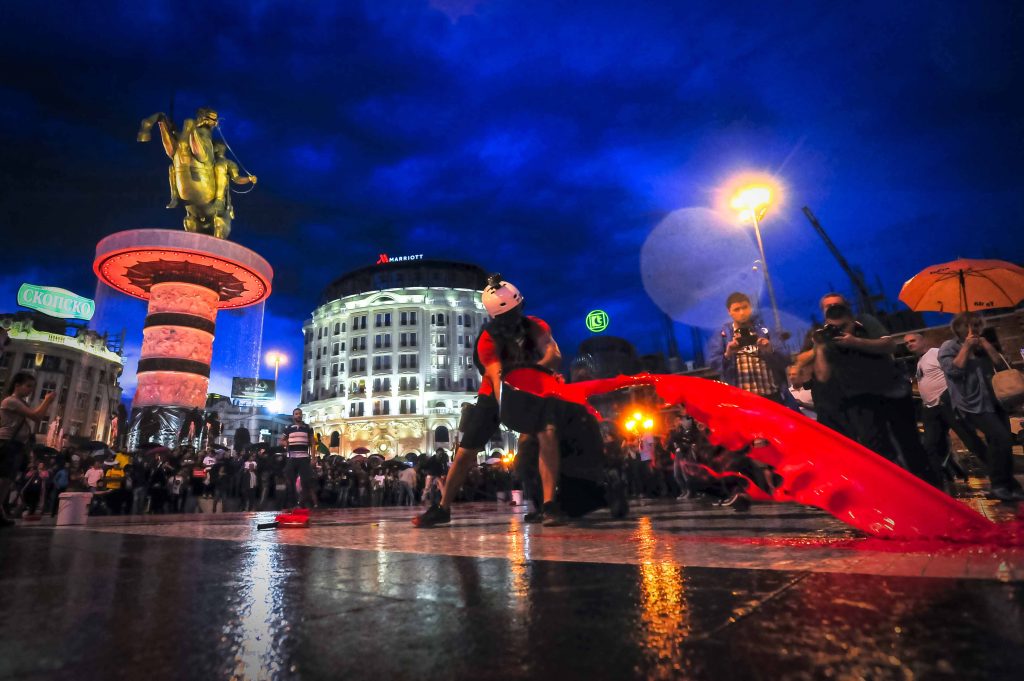 The Civil Society Forum of the Western Balkans Summit Series brings together more than 100 activists and representatives of civil society from the European Union and the Western Balkans to formulate recommendations for the future of the European project, and the integration of the Western Balkans countries.
The 2016 edition was organised on the occasion of the 3rd intergovernmental Summit of Western Balkans and EU countries in Paris on the 4th July 2016. It followed the Civil Society Forum held in Vienna in August 2015, and in Novi Sad and Belgrade in May 2016. The recommendations elaborated in Paris were built on the recommendations of Belgrade and Novi Sad Forum.
Migration, climate change and green growth, bilateral disputes and youth cooperation  were the themes of the Paris Forum 2016 Programme and are discussed by the political leaders. The main topics discussed in the Forum hosted in Paris 2016 were: Migration, climate change and green growth, bilateral disputes, youth cooperation and democratic governance.
In Paris, the Civil Society Forum had two main objectives:
The first objective was for the Civil Society to have a say in the debate on the future of the Western Balkans.
The recommendations of the Civil Society were therefore presented and discussed with Parliamentarians and European Ministers.
Four Members of the European Parliament, including its Vice-President Ulrike Lunacek, Richard Howitt, Tanja Fajon, Alojz Peterle and Majlinda Bregu, the Chairwoman of the European Integration Committee of the Parliament of Albania participated to the morning sessions.
Harlem Désir, Secretary of State for European Affairs (France) and Sebastian Kurz, Minister of Foreign Affairs (Austria), took the recommendations on and presented them briefly at the official Intergovernmental meeting with the Prime Ministers of some European Countries in the Western Balkans in the afternoon of the 4th of July.
The second objective of the meeting was to build further collaborations between civil society actors and activists from the region and from the European Union.
Collaborative sessions such as the world cafe allowed people to further discuss topics of common interest, the concert of Darko Cargo Trio and the picnic in the garden gave the opportunity to relax and enjoy together, the evening debate on the future of Solidarity in Europe allowed for an overarching discussion on the future of Europe and the future of the Balkans in Europe.