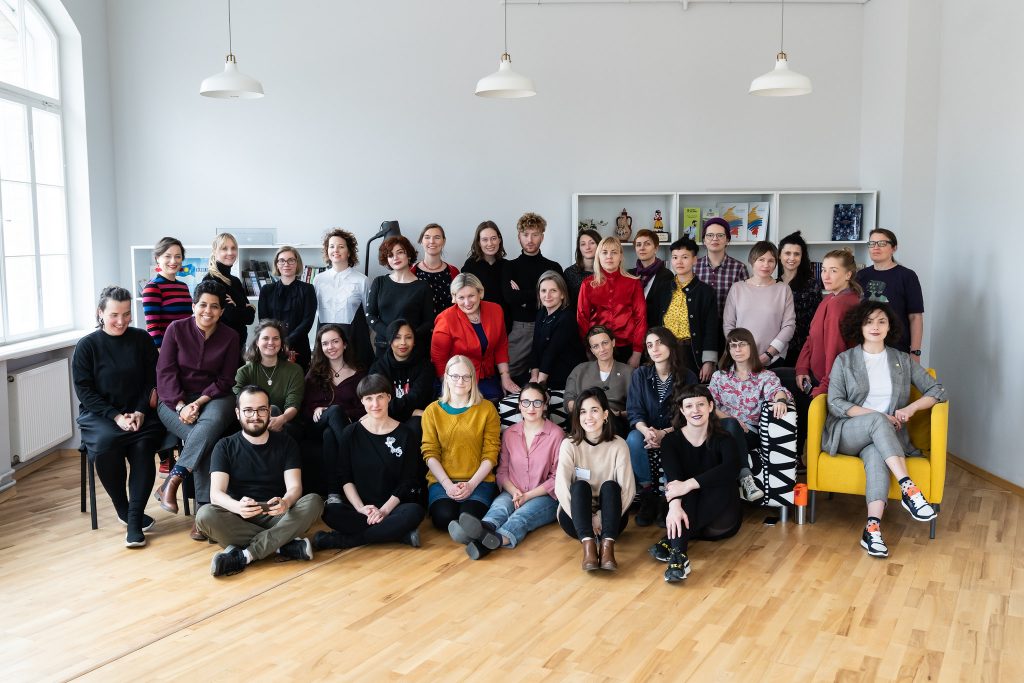 ArtGora Forum is a regional platform for art activists and cultural professionals working to raise awareness on gender inequalities for a more just society in the Baltic Sea region and Eastern Partnership countries, particularly Georgia and Ukraine.
On 10-12 April, our forum brought together nearly 40 artists and cultural managers from 8 countries (Sweden, Germany, Poland, Latvia, Estonia, Lithuania, Georgia and Ukraine) who are working on promoting gender equality.
In Riga, we exchanged ideas, opinions and good practices. Participants hosted their own workshops and gave presentations on their artistic work and methodologies. We dedicated time for networking and one-on-one exchange. We filmed interviews with the artists who shared their stories and views on gender equality through artistic expression. Finally, we presented funding opportunities for artists that could generate future collaboration.
FORMAT
* Peer to peer learning space – practitioners lab with participants-led workshops
* Agora space – Open Mic and ArtGora Café.
* Networking "Maidan" – speed and slow dating for learning, exchange and building collaborations
---
Partners: the National Museums of World Culture (Sweden), Tartu University (Estonia), Riga Technical University (Latvia), Centre for Equality Advancement (Lithuania), Foundation Laboratory of Research and Social Action SocLab (Poland), Taso Foundation (Georgia), Poruch (Ukraine), and European Alternatives (Germany).