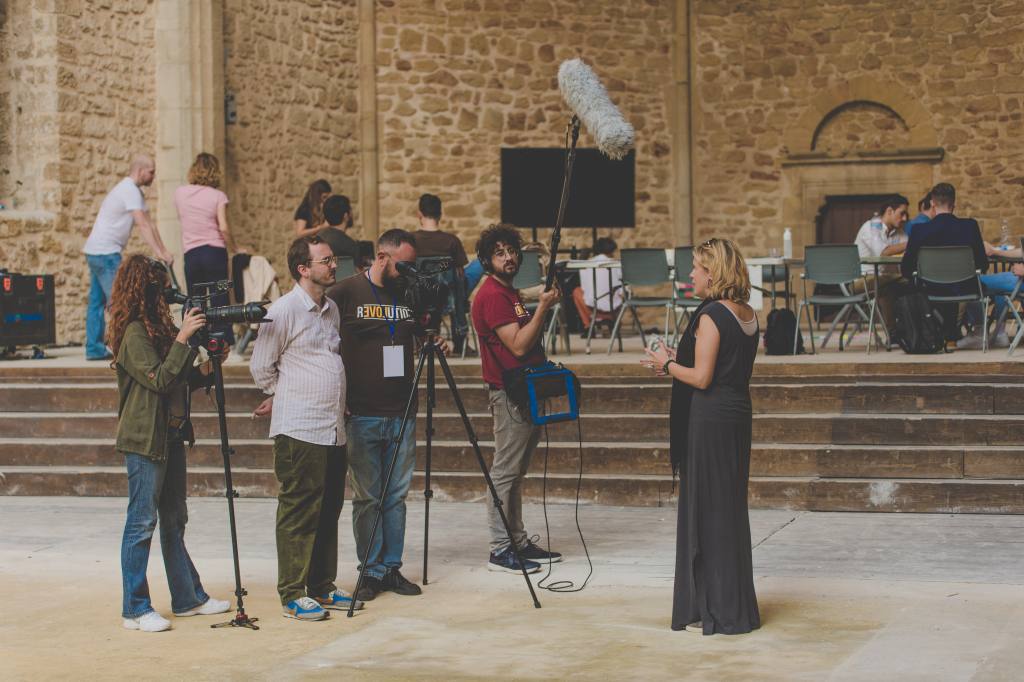 (FRENCH VERSION BELOW)
Context and rationale
As part of European Alternatives' Youth Movement & Campaign Accelerator project, a two-day workshop will take place on December 10 & 11, 2022 in Paris. We would like to use this opportunity to produce videos that will allow us to communicate about the project over the next few years.
We are looking for a videographer to make a video/sound recording of (1) interviews with participants and the project team (2) background visuals/sounds (ideally during the workshops and some shots of the social event on 10/12 evening).
The expected deliverables for this assignment are as follows:
Two videos of about 2-3 minutes each, presenting interviews (in English, French and German) of YMCA participants
Specifications
The first video will address democratic participation on a European scale. 6-7 interviews are scheduled.
The second video will address transnational cooperation with focus on Franco-German cooperation
AE will prepare the questions for the interviews (5-6 questions, answers max. 1mn). The rushes will have to be delivered at the end of the mission.
Optional Tasks
Animate the YMCA logo (e.g. successive arrival of color bands)
Format Ideas
Composition of your application
Kindly include the following elements in your response:
CV of the filmmaker
List of the members of the film crew (if any)
List of equipment
Link to a demo reel
Work plan including a list of steps for the preparation of the video, the expected duration of each step and the type of support expected from EA
Financial offer
Contact
Please send us your application by Tuesday, November 22 at the latest at info@euroalter.com with the reference "YMCA FILMING" in the subject of your message.
---
Contexte
Dans le cadre du projet Youth Movement & Campaign Accelerator (YMCA) d'Alternatives Européennes, un atelier de deux jours aura lieu le 10 & 11 décembre 2022 à Paris. Nous souhaitons utiliser cette occasion pour produire des vidéos nous permettant de communiquer sur le projet au cours des prochaines années.
Nous cherchons un.e réalisateur.trice pour faire une captation son/vidéo (1) des entretiens avec les participant.e.s et l'équipe projet (2) de visuels/sons d'arrière-plan (idéalement pendant les ateliers et quelques plans de l'événement social du 10/12 au soir).
Les livrables attendus pour cette mission sont les suivants:
Deux vidéos d'environ 2-3 minutes chacune, présentant des entretiens (en anglais, français et allemand) de participant.e.s au programme YMCA
Spécifications
La première vidéo portera sur la participation démocratique à l'échelle européenne. 6-7 entretiens sont envisagés.
La seconde vidéo portera sur la coopération transnationale avec un focus sur la coopération franco-allemande. 3-4 entretiens sont envisagés.
Alternatives Européennes préparera les questions pour les entretiens (5-6 questions, réponses d'1mn max). Les rushs devront être livrés en fin de mission.
Tâches optionnelles
Animer le logo YMCA (arrivée successive des bandes de couleurs, par exemple)
Idées de format
Présentation des assemblées de la solidarité
Présentation du programme Y-FED des Jeunes européens
Composition du dossier de candidature
Dans votre réponse, nous vous prions bien vouloir joindre les éléments suivants :
CV du réalisateur
Liste des membres de l'équipe de tournage (le cas échéant)
Liste du matériel à disposition
Lien vers une demo reel
Méthodologie de travail pour la préparation de la vidéo, la durée prévue pour chaque étape et le type d'appui attendu de la part d'AE
Offre financière
Contact
Nous vous prions de bien vouloir nous faire parvenir au plus tard au mardi 22 novembre 2022 votre dossier de candidature en un seul fichier à l'adresse suivante : info@euroalter.com.
Merci d'utiliser la référence "TOURNAGE YMCA" dans l'objet de votre message.