London
September
13th 2017
EA Event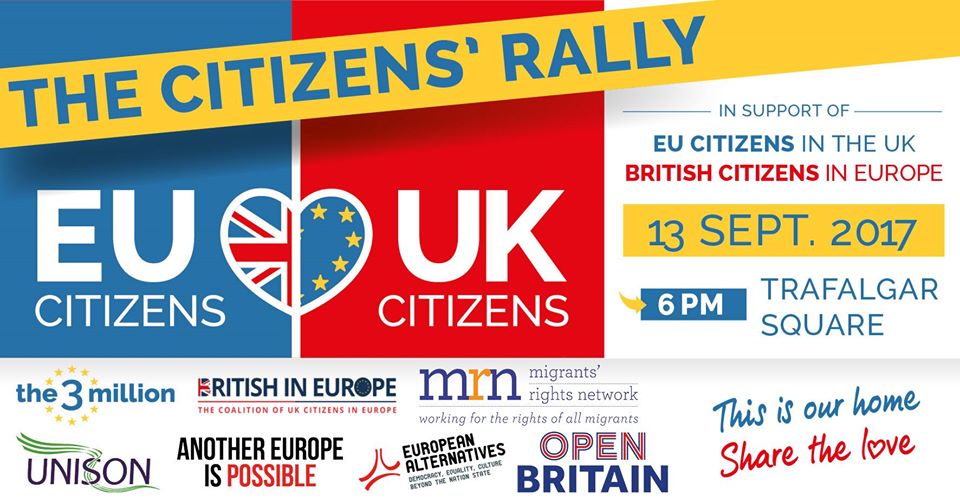 EA Event
September 13th at 18:00h at Trafalgar Square
On Wednesday 13 September, join The Citizens' Rally in Trafalgar Square to celebrate the lives of all EU Citizens living in the UK & British Citizens in Europe and support their simple ask to keep their current rights unchanged after Brexit.
They are our friends, our colleagues, our spouses or our neighbours and they deserves better than being treated like Bargaining Chips in the Brexit negotiations.
The rally is organised by citizens groups the3million and British in Europe, in partnership with Another Europe is Possible, European Alternatives, Migrants Rights Network and UNISON.