Our Legal Structure and Accountability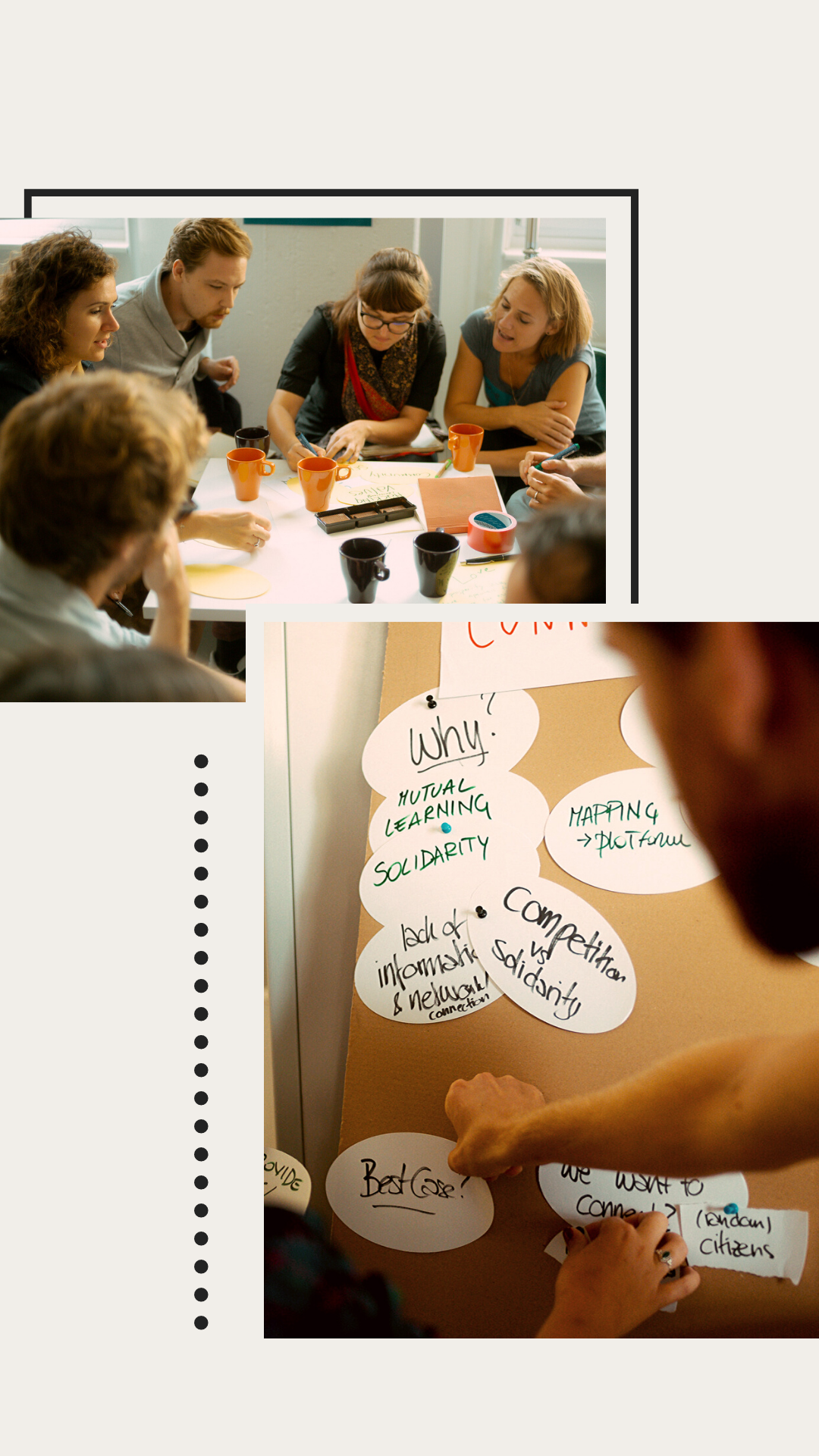 European Alternatives is an ongoing experiment in creating a transnational grassroots organisation, which is committed to participation and democratic functioning, empowering its members both to influence internal decision making, and take the initiative to propose and run new activities.
The structure of European Alternatives is composed of different groups that work in coordination that ensure the overall strategy and mission of the organisation:
The Transnational Board of Trustees is legally empowered to oversee the running of the organisation, set its strategy and approve its work-program. It does so in dialogue with individual and organisational members, local groups and our partners through regular surveys, questionnaires and forums to understand the priorities and interests of the organisation.
The Advisory Board includes leading thinkers, artists and activists from throughout Europe and beyond, who advise the organisation on its message, its strategy, on formats of activities, on partners and potential stakeholders.
The Collective is composed of representatives of our strategic partners, and members working with us on specific projects. The Collective is an innovative and organic space that works to ensure European Alternatives is creating transformational synergies between organisations and individuals across Europe and beyond.
The Steering committee meets every month and involves the board of trustees, collective representatives and the staff to give direction to the current activities of European Alternatives.
The Staff members of the organisation are responsible for the implementation of the work-program, its communication and ongoing coordination of the membership.
European Alternatives has legal registrations in France, Italy, Germany and the UK. The different legal entities of European Alternatives collaborate on a daily basis to realise our activities.
Each legal entity is accountable to the Transnational board, our members and national authorities. European Alternatives is committed to transparency, being responsive to stakeholders and using funding in the most responsible way for long-term impact.
The governance and financial information for each entity can be found here:
We consider the responsibility of EA to limit the harm it may inadvertently cause as a result of its organisational activities and to protect potentially vulnerable individuals who are involved in its activities. Therefore EA enforces the following Vulnerable Persons Safeguarding Policy.