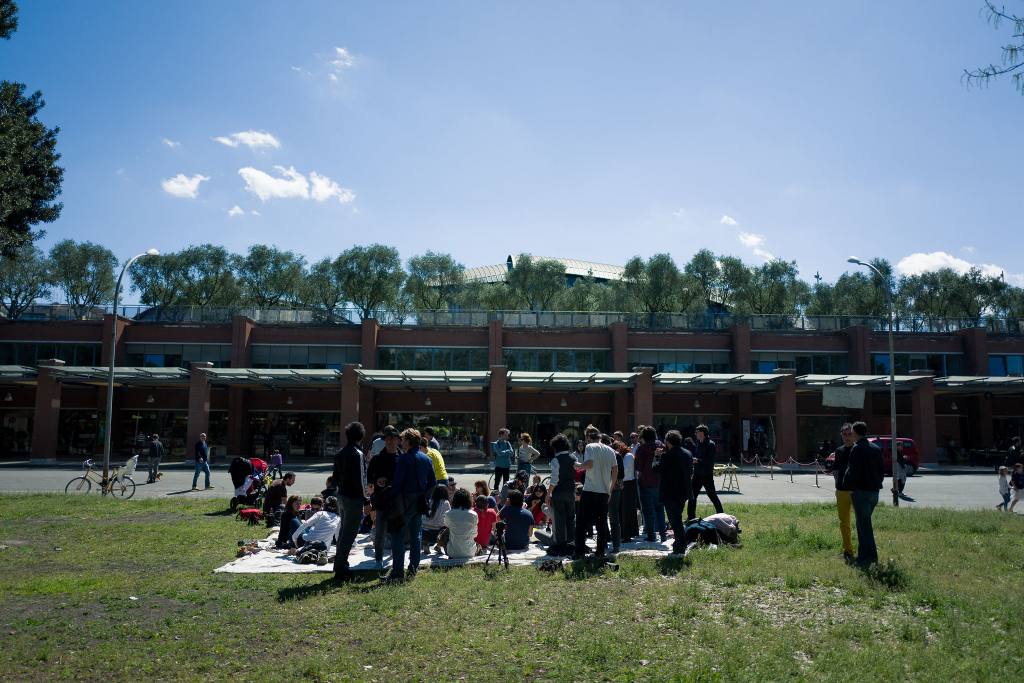 European Alternatives is looking for a project assistant to join our team. EA works to promote democracy, equality and culture beyond the nation-state and imagine, demand and enact alternatives for a viable future for Europe.  We are doing this through:
Articulate a radical, long-term vision of democratic, just and culturally-open politics, society and culture beyond the nation-state for Europe and for the world.

Experimenting with forms of action that contribute to transformative change in political institutions, society, the economy and imagination.

Building the capacity, the mutual-awareness and connection of members, activists and organisations working in line with our values.

Advancing and defending human, fundamental, civic, democratic and social rights across borders.
OUR VALUES GUIDE HOW WE WORK TO PURSUE OUR MISSION: 
Transnational and local: we believe local and regional initiatives benefit from going beyond national boundaries and interests

Transdisciplinary: we believe alternatives are generated at the intersection of disciplines and are enriched by diverse expertise and perspectives

Creative and experimental: we believe in the power of the arts and culture to unlock imaginaries and in the necessity of acting and learning through experimentation

Open, inclusive and feminist: we believe in a culturally open society and in diversity as a precondition for sustainable alternatives to emerge

Empowering and participatory: we provide the space for citizens to network and ensure our activities and events give space for co-creation and participation

Anti-eurocentric: we believe involving other parts of the world in our reflections and activities is necessary to make new alternatives emerge
Role and responsibilities 
The responsibilities for the role include:
Support of the implementation of the project "DEMO: Democracy, Elections, Mentorship, Organizing".  The "D.E.M.O." program is more than just a training – it's a movement to fight against far-right populism and to rebuild the democracy in Europe that you want to live in. By joining our community of citizens, campaigners and activists from all over Europe, you'll be able to connect with like-minded individuals who are passionate about creating positive change. Together, we'll explore new ways to promote honesty, leadership, self-awareness, equality, and diversity in our communities.
You will support the Project Officer of D.E.M.O. by providing assistance for the tasks related to the project, such as:
Community building and communication with participants and partners. The DEMO project is all about building and maintaining a strong sense of community amongst the 50 selected change makers. You will be responsible for supporting the Project Officer in ensuring a smooth communication amongst those change makers, as well as supporting them in their activism and tasks related to the project;

External communication and campaigning. We want Europe (and beyond) to know about the amazing community we are building. In relation with our communications team, you will help spread the word online about the innovative activities put in place by the change makers. It is also important to ensure that the narrative about DEMO is clear, coherent and creative;

Supporting the Project Officer during the first residential training in Sofia: handling logistics with the venue, the trainers and the change makers;

Collecting offers and proposals for the second residential training in Ljubljana; 

Administrative tasks: small payments, flights and accommodation bookings;

Any other punctual tasks that may come up

Supporting European Alternatives in building a stronger network in Eastern Europe. 
We want to map potential partners and spread our activities in Eastern Europe. To reach that objective, you will be: 
Co-organising a transnational Board meeting in Sofia during 6-8 November 2023 for which the Project Assistant will support the team and discuss the possibilities of growing our network 

Map out potential partners and aggregate them in a comprehensive database, and reaching out to previous partners of EA to update them on current strategy 

Being pro-active in supporting EA's project related activities and suggesting invites and collaborations from the region, working together Project officers and managers across the organisation 

Be in touch and collaborate with EA's transnational team on a regular basis. Ideally being able to participate in weekly transnational meetings of European Alternatives team on Mondays.
Your profile 
Experience working in Bulgaria;

Experience in project coordination/project management/events organization;

Communication skills;

Excellent command of English – written and spoken – and if possible of Bulgarian;

Knowledge of languages of the project is a plus: 

Flexibility;

Ability to meet deadlines;

Punctuality;

Knowledge of the Eastern Europe political context.
Working conditions 
Contract: Freelance contract 

Gross salary: 600€/month 

Duration: 6 months 

Start date: 18/09/2023 (with flexibility) 

Location: based in Sofia, Bulgaria 
Diversity: European Alternatives is an organisation actively seeking to move through an anti-racist and anti-oppressive journey in every aspect of its work. We acknowledge that people from under-represented backgrounds aren't included enough in the NGO sector and we are strongly committed to doing what we can to correct this. We especially want to hear from you if you feel that opportunities like this are less available to you. European Alternatives is an equal opportunities employer and particularly encourages applications from candidates with diverse backgrounds, education and working experiences. 
How to apply? 
Apply by sending a CV and short cover letter to v.kostova@euroalter.com.
Deadline to apply: 8th of September 2023. Interviews will be held as of the 11th of September.