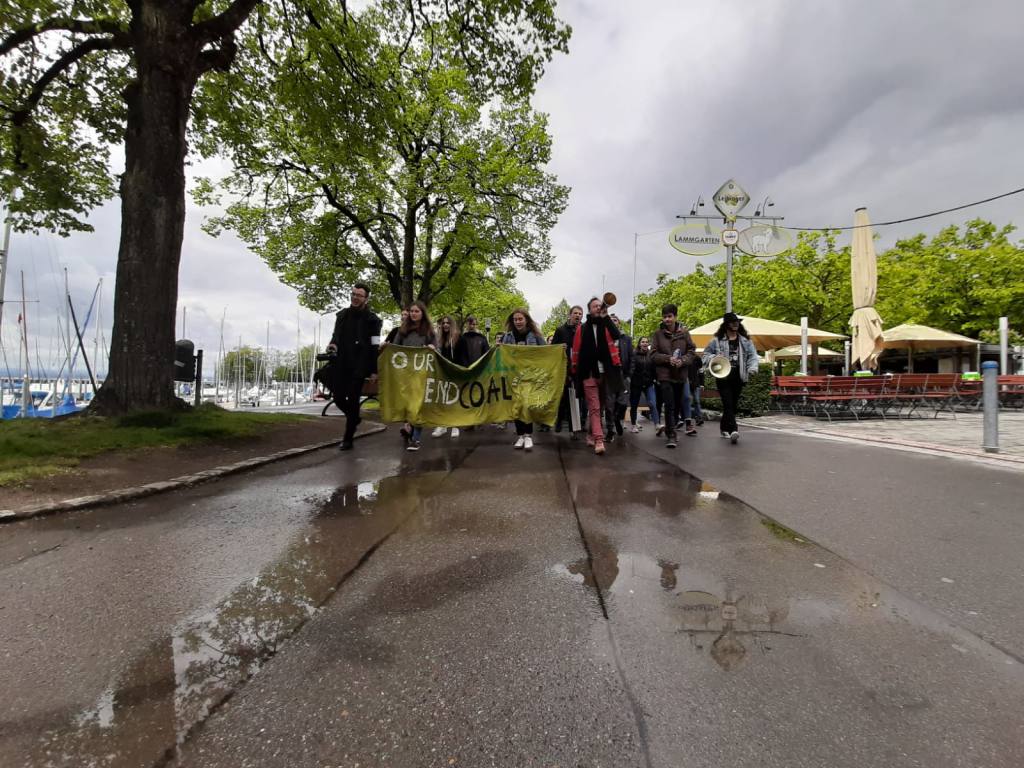 Open Call for "DEMO: Democracy, Elections, Mentorship, Organizing" programme  (17 May – 30 June) 
Have you ever felt the weight of the world's problems on your shoulders? Do you dream of a better future, but feel powerless to make it happen? It's time to take action and become the changemaker you want to be.
The truth is, there are injustices all around us. From abortion-free zones to modern-day slavery, discrimination against the LGBTQI+ community, and wars that take innocent lives every day. The very foundations of European democracy are under threat.
But we refuse to give up hope. We believe that change starts with each and every one of us. That's why we're inviting you to join the "D.E.M.O." programme and to be one of 50 changemakers who will shape the Europe of tomorrow.
Together, we'll learn the knowledge and skills we need to fight for the rights of those who need it most. We'll educate ourselves and our communities to change the course of history. With your voice and your actions, we can rebuild democracy. With the "D.E.M.O." programme you take the action and we support you all the way.
About the project
Are you ready to be part of something truly special? The "D.E.M.O." program is more than just a training – it's a movement to fight against far-right populism and to rebuild the democracy in Europe that you want to live in.
By joining our community of citizens, campaigners and activists from all over Europe, you'll be able to connect with like-minded individuals who are passionate about creating positive change. Together, we'll explore new ways to promote honesty, leadership, self-awareness, equality, and diversity in our communities.
Over the course of 12 months, you'll receive expert training and mentoring to develop your leadership, technical, and theoretical skills. And the best part? You'll have the opportunity to put these skills into action by conducting two activities in your country – so you can make a real difference in your community.
So what are you waiting for? Join us and become part of a movement to shape the Europe of tomorrow.
What we expect
➤ For you to join us and commit to participate in the two in-person bootcamps in Bulgaria and Slovakia and two online trainings 
NB: European Alternatives will cover your expenses for transport, subsistence and accommodation for the two in-person bootcamps! 
What we offer
Public Online training (1 & 2):/ Online, September – October 2023  
European Alternatives' School of Transnational Organizing will bring together world-class campaign strategists from around the globe for a public online course, "BY, WITH & FOR THE PEOPLE: How Progressives Can Win Election Campaigns". They will share their lessons learnt on transformative organising and electoral movement building. Invited are all electoral campaigners and grassroots organisers – advanced or beginner – gearing up for next year's European election campaigns who want to learn the skills and tools necessary to run inspiring and successful campaigns that put people back at the centre of politics.
Closed training (3)/ Online, September 2023
A meeting for the D.E.M.O selected participants for peer-to-peer learning, skills sharing and preparation for the first in person meeting!
Bootcamp 1: / In person in Bulgaria, November 2023
This first transnational meeting will provide you with an opportunity to get to know the other participants. You will discuss how to build trust, relationships & community and will attend workshop sessions led by inspiring activists in the role of Podcast Producer, Artivist, Video Influencer, Community Workshop Facilitator.
Mentoring (4)/ Online, January 2023
A mentoring follow-up to accompany you in implementing actions for change in your own communities. You will receive a personal and dedicated time to tailor your activities and reinforce your skills depending on your needs and wishes. It will also be an opportunity to prepare for the program in Slovakia, to check in how we are doing with the planned activities and where we are at in the process!
Bootcamp 2 / In person in Slovakia, February 2024
The second bootcamp will focus on your experience up to now and on celebrating some of the activities that you will have already implemented. 
The detailed programme will be available at a later stage and will be tailored for your needs. Check out here the visual timeline of the project.

To finish your learning cycle during the second part of the program you will get the opportunity to organise two activities for your community. Before and during that you will receive group and individual mentorship support.
Here are examples of activities previously done that you can get inspiration from: workshops in a community centre, university or at another event; podcast episodes, participatory art creations, educational videos.
Apply now until 30.06.2023!
Fill in the application form HERE and / or share it with your friends and colleagues. 
Shortlisted candidates will be invited for online interviews until the end of July. Please bear in mind that your participation in the project is counted as official volunteering experience and you will receive a certificate for your time and commitment.
The project is co-funded by the European Parliament.