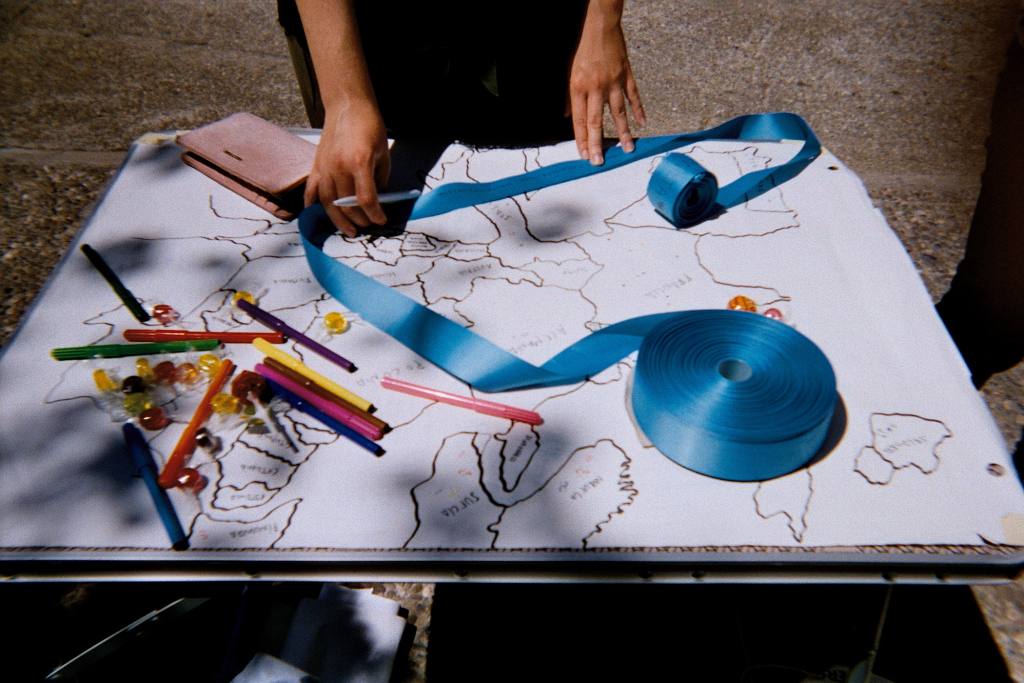 European Alternatives is seeking a intern for our Room to Bloom project. We believe internships need to be an instructive and remunerated first step into the world of work. European Alternatives takes pride in offering a positive learning environment for all interns and volunteers and supports the European Charter on Quality Internships.
The position can be part time or full time, start as soon as possible, ideally from mid/end October 2022. Place of Work: Paris 17.
Fluency in Good level of English needed, Italian would be appreciated.
Profile
Has a passion for arts and working with artists
Takes initiative
Serious and committed
Feminist and if possible with a good understanding and knowledge of issues of decolonialism and postcolonialism
Patient and flexible
Tasks

Assist on catalogue creation: gathering texts and photos, i.e. following the content gathering.
Assist on workshops preparations for the final event in Malmö – contact with artists, organisation of material and documents.
Assist in final report preparation – Organising material in a Gdrive folder, evaluation of the project.
Assist in the mentorship programme logistics and prep.
Help organise zoom meetings with advisors and artists.
Keep updated the artists database on www.roomtobloom.eu
Help organise one event in Bath in February.
What you will get / What we offer
You'll work from home in the Ile de France region or from our office in Paris
Remuneration as per legal obligation. Convention de stage avec l'établissement de formation souhaitée.
You'll participate in decision making processes in cooperation with members of the team and supervisors.
Flexible working time based on team hours
Participation in online international events
Potential trips to project's events
Remuneration as per legal obligation. Convention de stage avec l'établissement de formation souhaitée.
How to Apply

To apply,  please send an email to info@euroalter.com with the subject 'INTERNSHIP APPLICATION' by 15th of October with: your CV, a one page motivation letter and your availability. Due to the amount of applications we receive, we regret we can only contact those selected for an interview.