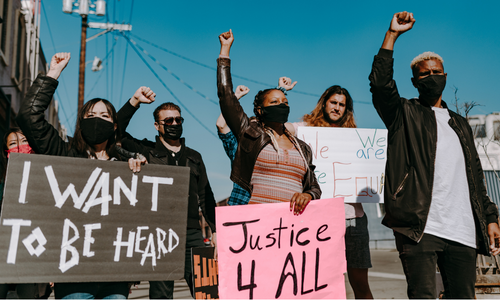 We're recruiting a Project Coordinator to manage our new project "Next Time". Next Time aims at encouraging and facilitating the active engagement of European citizens & residents in the context of the next European Elections (Spring 2024).
European Alternatives Mission & Values 
European Alternatives works to promote democracy, equality and culture beyond the nation-state and imagine, demand and enact alternatives for a viable future for Europe.
WE ARE DOING THIS THROUGH:
Articulate a radical, long-term vision of democratic, just and culturally-open politics, society and culture beyond the nation-state for Europe and for the world.

Experimenting with forms of action that contribute to transformative change in political institutions, society, the economy and imagination.

Building the capacity, the mutual-awareness and connection of members, activists and organisations working in line with our values.

Advancing and defending human, fundamental, civic, democratic and social rights across borders.
OUR VALUES GUIDE HOW WE WORK TO PURSUE OUR MISSION: 
Transnational and local: we believe local and regional initiatives benefit from going beyond national boundaries and interests

Transdisciplinary: we believe alternatives are generated at the intersection of disciplines and are enriched by diverse expertise and perspectives

Creative and experimental: we believe in the power of the arts and culture to unlock imaginaries and in the necessity of acting and learning through experimentation

Open, inclusive and feminist: we believe in a culturally open society and in diversity as a precondition for sustainable alternatives to emerge

Empowering and participatory: we provide the space for citizens to network and ensure our activities and events give space for co-creation and participation

Anti-eurocentric: we believe involving other parts of the world in our reflections and activities is necessary to make new alternatives emerge
Role and responsibilities 
European Alternatives is recruiting a Project Coordinator to manage its new project "Next Time". Next Time aims at encouraging and facilitating the active engagement of European citizens & residents in the context of the next European Elections (Spring 2024) through: 
Capacity building: the project coordinator will set an open call for participants and tailor a six-session training programme for those selected participants. 

Multimedia citizens' engagement actions: you will accompany the selected participants into implementing their own actions such as citizens assemblies, workshops, a podcast series, artistic outputs 

Representing European Alternatives at external events 

Administrative and Financial oversight of the project, in collaboration with the Finance and Administration Manager

Ensuring the visibility and dissemination of the project, with the support of our Communications Officer 
The project will be implemented in at least the following 7 countries: Greece, Bulgaria, Sweden, Austria, Slovakia, Slovenia, Czechia. 
Your profile 
Project management experience (2-3 years), preferably involving multiple partners 

Experience in working/assisting on the implementation of EU-funded projects 

Proven interest in community-building and empowerment of disadvantaged/marginalised groups 

Ideally, experience working in remote teams and maintaining strong working relationships with remote colleagues 

Experience working in Eastern Europe and in-depth knowledge of local context 

Strong organisational and administrative skills 

Capacity to travel regularly (25-30% of working time) 

Excellent command of spoken and written English 
It is a plus if you have… 
Knowledge of civic engagement engagement sphere 

Competences in communication and social networks management 

Knowledge of other languages 
Working conditions 
Gross Salary depending on place of residence, experience, number of hours between 25,000 Euros and 30,000 Euros for 20 to 28 hours/week.
Contract: 3 or 4 days per week, corresponding annual leave and public holidays depending on place of work. The contract can be a national contract with EA Paris or a consultancy agreement depending on location. 
Duration: 16 months, with possibility of extension.
Start Date: 3rd April
Location: EA team works transnationally and remotely. We do have physical offices in Paris and Brussels where you could work, but you can be based anywhere in the EU.  
Diversity: European Alternatives is an organisation actively seeking to move through an anti-racist and anti-oppressive journey in every aspect of its work. We acknowledge that people from under-represented backgrounds aren't included enough in the NGO sector and we are strongly committed to doing what we can to correct this. We especially want to hear from you if you feel that opportunities like this are less available to you. European Alternatives is an equal opportunities employer and particularly encourages applications from candidates with diverse backgrounds, education and working experiences. 
How to apply? 
Apply by sending a CV and short cover letter to info@euroalter.com. Deadline to apply 17th of March 2023. Interviews will be held in the week beginning 20th of March.