February
24th 2021
School of Resistance Evento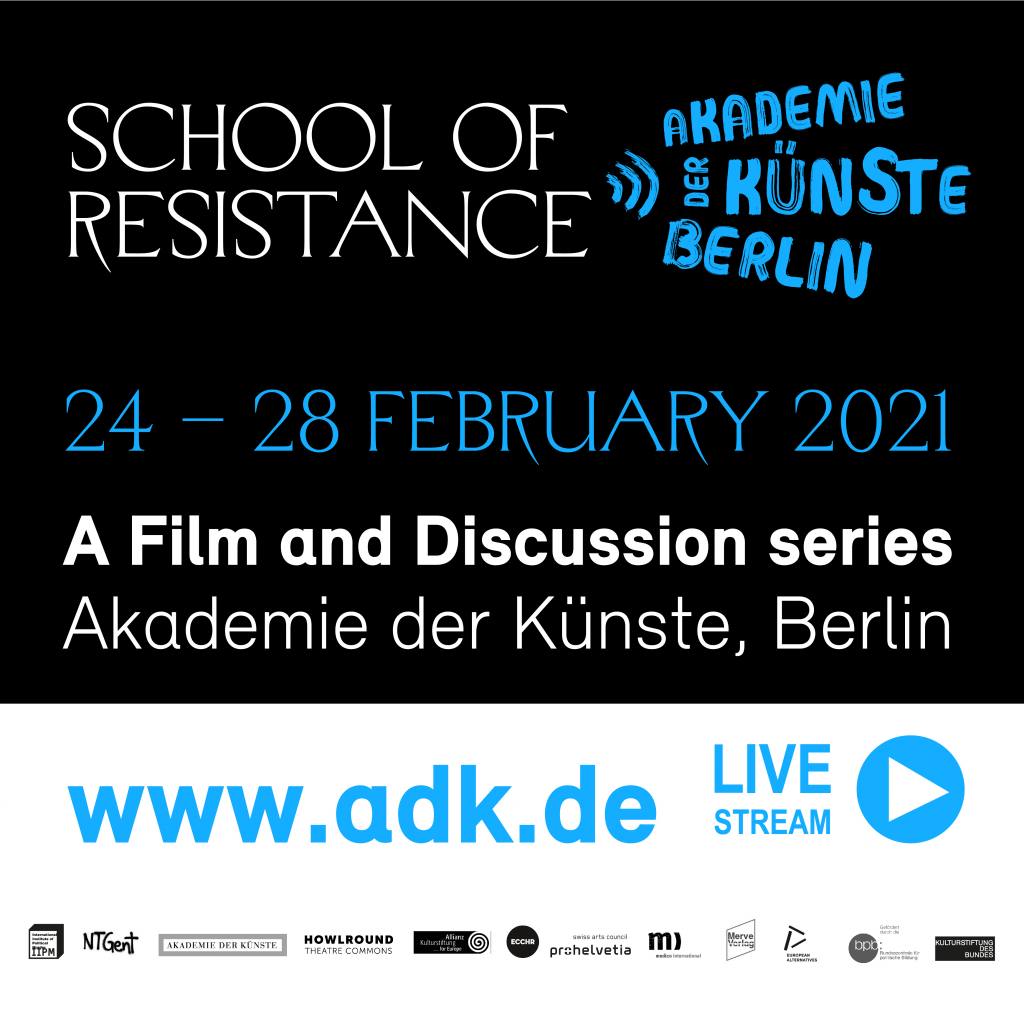 School of Resistance Evento
February 24th
In search of strategies of resistance, Milo Rau, the IIPM (International Institute of Political Murder) and the NTGent have founded the global network "School of Resistance", a series of debates streamed live, in May 2020. This symbolic institution for the future is coming to the Akademie der Künste in Berlin to examine aesthetic practices of resistance. Critically reflecting on existing projects, activists and artists discuss art as a transformative practice that shapes and creates realities.
Milo Rau and the IIPM have been working on and through the internal contradictions of global capitalism for almost 15 years through installations, plays, films, books and political interventions. Interweaving activism and art leads to an expansion of the range of artistic strategies and, at the same time, contributes to the progressive dissolution of the boundaries of the concept of art. How can art react to states of crisis? How can it contribute to strategies of resistance? Six cinematic works by Milo Rau are the starting point for this investigation: The Last Days of the Ceausescus (2009/10), The Moscow Trials (2014), The General Assembly (2017), The Congo Tribunal (2017), Orestes in Mosul (2020) and The New Gospel (2020). In reflecting back on these works, the "School of Resistance" at
the Akademie der Künste examines the conditions of global art production in general and the artistic strategies of the IIPM in particular.