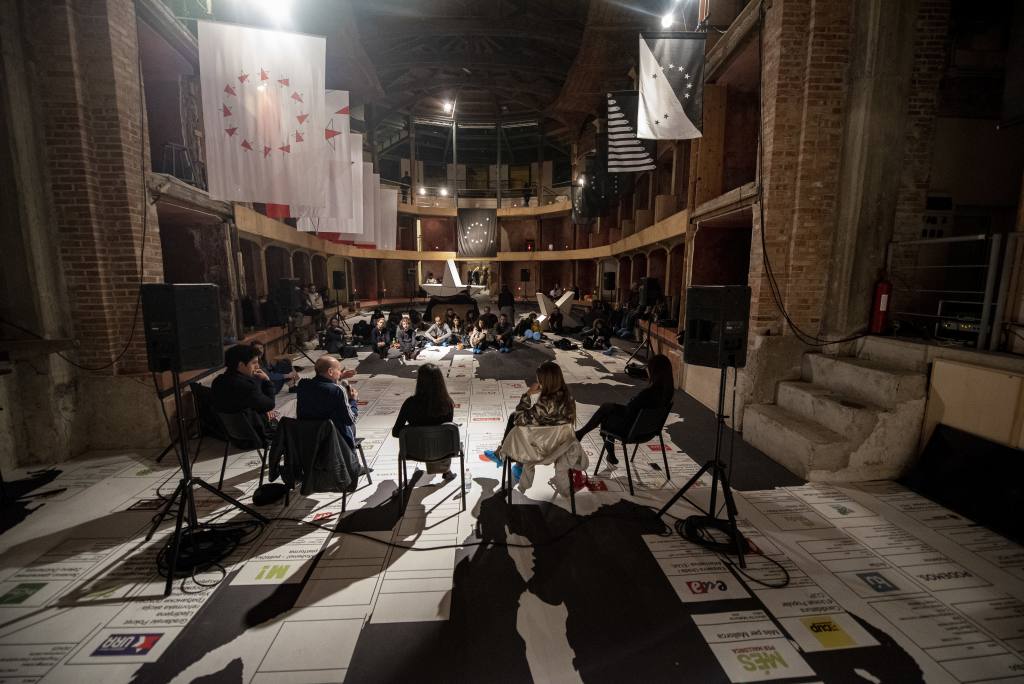 This weekend we are in Florence together with 200 citizens from all over Europe to take part in the European Citizens' Panels of the Conference of the Future of Europe. We will be there to raise our concerns and say once again that citizens need to be at the center of the discussion!
Our actions in Florence
Saturday 11 December – 7 – 9 PM. Meeting point: Caffe Letterario (Piazza delle Murate)

Collection of signatures for Cittadin3 per il Clima
Bill of Popular Initiative for Citizens Assemblies in Italy and get together.

Sunday 12 December – 3.30 PM. Meeting point: Caffe Letterario (Piazza delle Murate)

Public Debate on the Future of Democracy in Europe
---
One day before the start of the Florentine Citizens' Panel, on Thursday 9 December, the EUI-STG Democracy Forum opens its doors to the public, in cooperation with Citizens Take Over Europe, NewEuropeans, E Rossi Foundation and EuropeDirect Florence, to take a closer look at this unique experiment in participatory democracy.
The initiative is led by Professor Kalypso Nicolaidis, Chair in International Affairs at the STG, together with Niccolo Milanese, founding Director of European Alternatives and Alberto Alemanno, Professor of Law at HEC Paris. It also features a youth branch, the Young EUI Democracy Forum (YEDF), that works alongside the Forum, tackling the issues from an angle to ensure that young people's voices in Europe are heard. As "critical friends" of CoFoE, its main interest is to assess how this ambitious initiative could serve as a blueprint to reinvent European democracy, including the establishment of a permanent rotating Citizens Assembly for the EU.
If you are curious to know more about the Forum and its work on CoFoE, join the event on today at 16.00 – 18.00 CET.