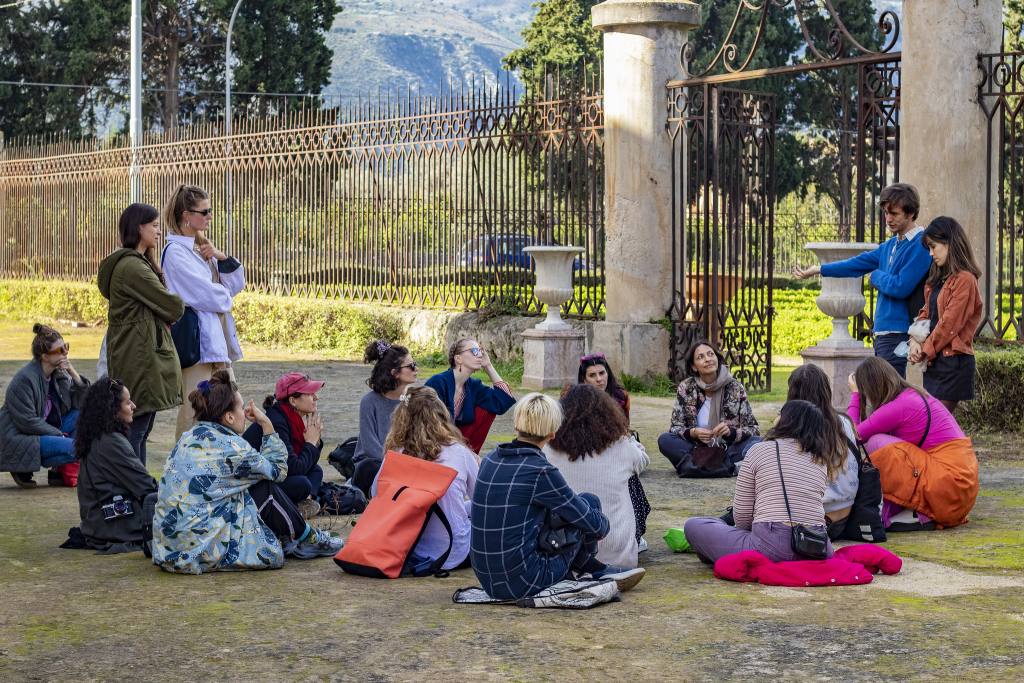 Youth Movement & Campaign Accelerator:
Equipping Young Leaders with the Skills Needed for Transformative Change Across Borders
The crises of our time are transnational in nature: climate change does not care about borders, inequality and precariousness affect all societies. The effects these crises have on us are profound – they evoke feelings of anxiety, powerlessness, and also despair – feelings that may in the worst case even lead to violence and prevent us from participating in politics in the first place.
To try and tackle these massive issues, one thing that the European Union has, is a set of institutions that we can and we should influence, steer in the right direction, through organized collective action in grassroots movements and campaigns.
The Youth Movement & Campaign Accelerator offers European youth and community leaders a way to engage in, and build, European democracy, by establishing a transnational network able to connect national and local issues to EU-level policymaking.
Our newest youth education program  aims to increase the engagement of young people and their communities in constructing European democracy by the creation of a network of young people aged 18-35 living in EU. These young people will be trained in ways to activate their local communities and to articulate their issues and demands, and will test out ways to take collective action in their communities.
In synergy with other ongoing projects and in connection with EU-wide networks (among which the Citizens Take Over Europe coalition), the Youth Movement & Campaign Accelerator  connects young activists and organizers with a broader network of individuals and organizations throughout Europe – as a trove of resources and connections that will empower them to lead increasingly impactful campaigns and actions on the ground. 
This tight-knit network of engaged young European citizens and organizations will serve as a link between European institutions (and especially the Parliament) and their citizens and especially frontline communities, thus promoting the active participation of young European citizens ahead of the 2024 European Parliament elections.
The Youth Movement & Campaign Accelerator alternates between training & practice phases, and takes place both online and offline. It is precisely this back-and-forth, and the capacity to recruit, onboard and expand the initial activist circle to new organizers that will anchor the network in communities, creating a basis for building grassroots power for future political organising.
Participants
European Alternatives offers a learning environment and an opportunity to practice community organizing to 25 young and motivated individuals living anywhere in the EU.
We encourage nominations as well as direct applications – because we all know someone great who may benefit from a little boost.

Each participant will organise a local action based on the lessons followed in their respective communities – thus bringing on board the YMCA dozens of individuals of all ages and origins.
Process and outcomes
This project is structured around one key idea: learning by doing.
For that reason, we will alternate between education phases (online and offline, synchronous and asynchronous) and moments where participants will be organizing their own campaigns, popular assemblies, within their country and communities.
Info call, planned on 17th November 2023, 5pm CET
Register here.
Apply/nominate someone here! Form here
Questions? Contact ymca@euroalter.com
Download the brochure of the project here.