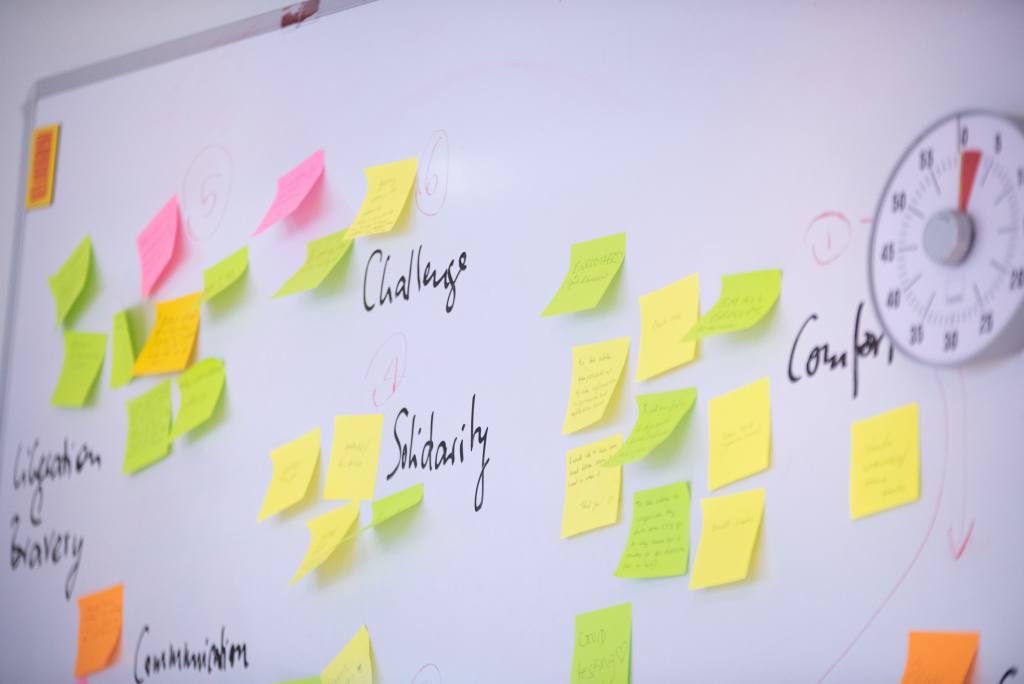 Time to put an end to the general anxiety and powerlessness, time to do something.
Have you seen anyone around you step up to solve inequality, combat unfair treatment, and help those in need – even at the smallest scale? Is there anyone you would like to see take a larger role in society?
Better yet: would you like to take on that challenge yourself?
If your answer to any of these questions is YES, send them to the YMCA. That's what it's for.
What is the YMCA?
The YMCA (

Youth Movement & Campaign Accelerator

) is EA's youth education program. 

It aims to increase the engagement of young people and their communities in constructing European democracy by creating a Europe-wide network of like-minded, self-improving individuals.

In this programme, 25 participants will learn and practice techniques to activate their local communities, to articulate their issues and demands, and to move people around them to take collective action.

Concretely:

Online learning

Collective, interactive training sessions; quizzes, access to YMCA resources & library 

Reading circle & discussions around social movement documentation (theory, testimonies…)

Individual mentoring & workshops to plan actions, help each other overcome problems

Offline networking

Actions led on the ground by participants themselves – it's up to you to take a leap of faith and get the people around you out of their comfort zone.

In-person workshops and attendance to important events ahead of the 2024 European Parliament elections*

(*Possibility to cover travel costs based on available budget – to be clarified)

Local actions

Putting into practice things they learnt, participants in each country will organise one activity among the following

Artistic intervention

Content publication (article, podcast episode)

Training on mobilization techniques in their community/network

Citizen-led assembly to uncover the most pressing issues and plan a local campaign

Campaigning & advocacy to decision-makers

Movement management & community building

Building communities behind issues – including the human relations aspect: trust-building, conflict management, solidarity, overcoming fear & anxiety

Join a Europe-wide network of activists & establish forms of cooperation with them
Who can nominate someone to join the YMCA?
Anyone; it can be individuals or organisations. We will ask you about this person and why you think they would be a great local organiser.
We will contact them on 22nd November to get to know them a little better.
Can I apply myself?
Absolutely. Take note that we'll review all applications based on the same criteria.
Who exactly can join the YMCA?
Anyone who:
Has an understanding of what problems exist in your community, but you don't know where to start to fix it

Is under 35 years old

Has a good understanding of English

Lives in a EU country

Commits to attending online sessions + planning an activity in your community – trust is everything in building powerful movements!




Full calendar is available on the project page &

in the brochure

.
We especially encourage the participation of LGBTQ+ activists, people from minority communities in their country, people from outside the big city centers.
How to apply or nominate someone
Submit the name & details of someone you want to nominate for this project here.
Deadlines
| | |
| --- | --- |
| Application/Nomination deadline | 21 November, 2023 |
| Interviews | 22-23 November, 2023 |
| Notification to successful/unsuccessful applicants | 23 November, 2023 |
Want to know more? 
Find out more on the project page, or in this brochure.
Info call: 17th November 2023, 5pm CET (Calendar invitation / Registration link)
Zoom link: https://us06web.zoom.us/j/85729260442)
Any questions? 
Myriam has the answers! Send here an email.