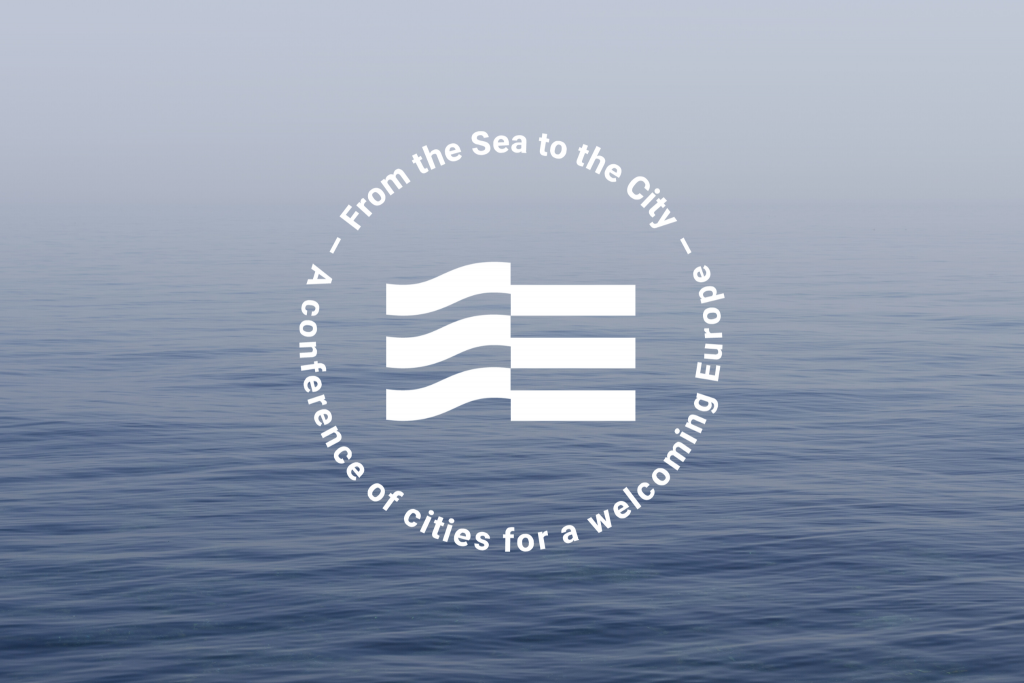 'From the Sea to the City' is a joint Initiative of European Alternatives, Emergency, HUMBOLDT-VIADRINA Governance Platform, INURA, MEDITERRANEA Saving Humans, Open Arms Italy, SEEBRÜCKE Germany, Tesserae, WatchTheMed Alarm Phone and Welcome to Europe/Italy, that aims to join forces to reimagine the European stance on migration with cities and human rights at the center.
With this vision we are developing an ongoing process that will last until 2021-2022 to send a strong signal to the European institutions that we want to pursue a welcoming and human-rights based migration and refugee policy. Welcoming refugees and migrants in our municipalities and cities is a chance to democratize Europe further from below: it is the cities that bear the brunt of managing migration, thus it is the cities that should also have a say in the European migration policy.
As part of the initiative, we launched a campaign on World Refugee Day 2020 together with Mayors and city representatives of different countries, calling for a drastic change in the EU migration process. We also organised a series of online panels to present and discuss the 5 key demands of the campaign:
Take a coordinated action to promote new initiatives and strengthen existing ones between cities, EU representatives and civil society organizations on European Migration policy.

Ensure protection of migrants' and refugees' lives and needs in the COVID-19 crisis.

Ensure an active role of cities and civil society organisations in the management of EU-funds.

Create safe arrivals and legal corridors to Europe.

Ensure the access to fundamental rights and dignity for migrants and refugees arriving to European cities, from the right to seek asylum, an access to the social and health care system, to adequate housing and decent working conditions.
Some of the speakers and personalities involved in the process include mayors and/or representatives of the City of Palermo, the City of Barcelona, the City of Kiel, the City of Milan and the City of Rottenburg am Neckar, and members of the European Parliament, such as Miguel Urbán and Clare Daly. 
The initiative will conclude with a physical conference to be organised in the City of Palermo in the first half of 2021.