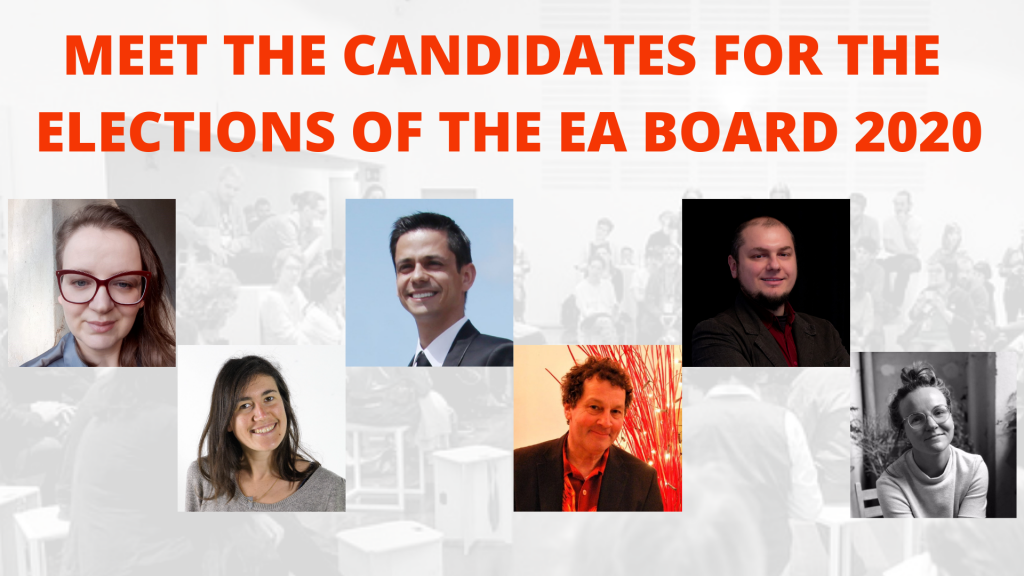 European Alternatives presents the 6 candidates who have applied to join the transnational board in 2020. The board members will be elected for a 2-year period. Their main task will be to guide the strategy of European Alternatives and to ensure it continues to work towards more democracy, equality and culture beyond the nation state
Members of European Alternatives will vote from Wednesday, November 18th, from 10am (CET) to Sunday, November 29th, midnight (CET) to elect the two new board members. 
If you would like to vote at the elections and take the opportunity to become a member, please click here.
The voting will be online, password protected and anonymous. You can ask any questions directly to the candidates this week during the voting on our Facebook page under their video presentation or by sending an e-mail to Martin, m.pairet@euroalter.com, who will forward them.
CANDIDATES FOR THE BOARD
---
MARCIA BARATTO
---
SOLENNE BOIZIAU
---
KLAUS FRUCHTNIS
---
MIKE MANICARDI
---
GÜRKAN ÖZTURAN
---
KASIA WOJCIK