Brussels
January
23rd 2020
Euryka Consortium Event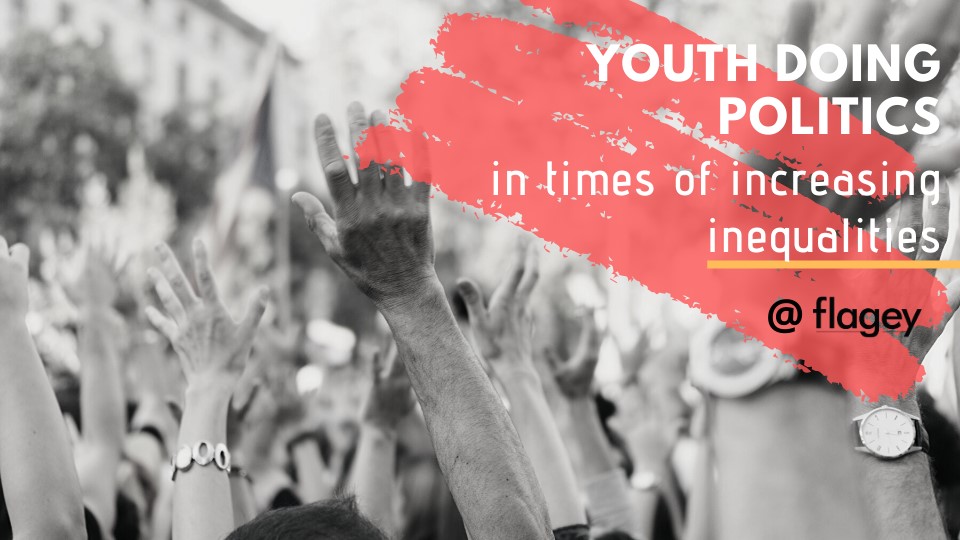 Euryka Consortium Event
Berlin Literature Festival
January 23rd at 20:30 at Flagey Place Sainte-Croix, 1, 1050
The Euryka project is an EU-funded cross-national research project which provides knowledge about how inequalities mediate youth political participation. It intends to reach a better understanding of the conditions, processes, and mechanisms underpinning how young people do politics: how do they form opinions and take actions to bring about social and political change?
After three years of research on the new forms of political participation of the European youth, we are ready to share our results with you!
3 PANELS will explore the main dimensions of the Euryka project, but also give a voice to youth organizations and policy-makers, around 3 topics :
Youth political representation
Youth political participation
Youth and inequalities
1 DOCUMENTARY, produced by European Alternatives, lead by Valerio Nicolosi, Daniele Napolitano and Giulia Salvatori. It will be screened after lunch. Come and meet Giulia Salvatori!
OUR OBJECTIVES
To provide systematic evidence on how inequalities are experienced and mediated by young people, exploring the coping mechanisms which are embedded in how they do politics.
To advance knowledge on the conditions and causes underpinning youth political participation.
To make various, novel suggestions to strengthen democratic life in Europe, with particular emphasis on those that are more inclusive for young people – and especially those with fewer opportunities.