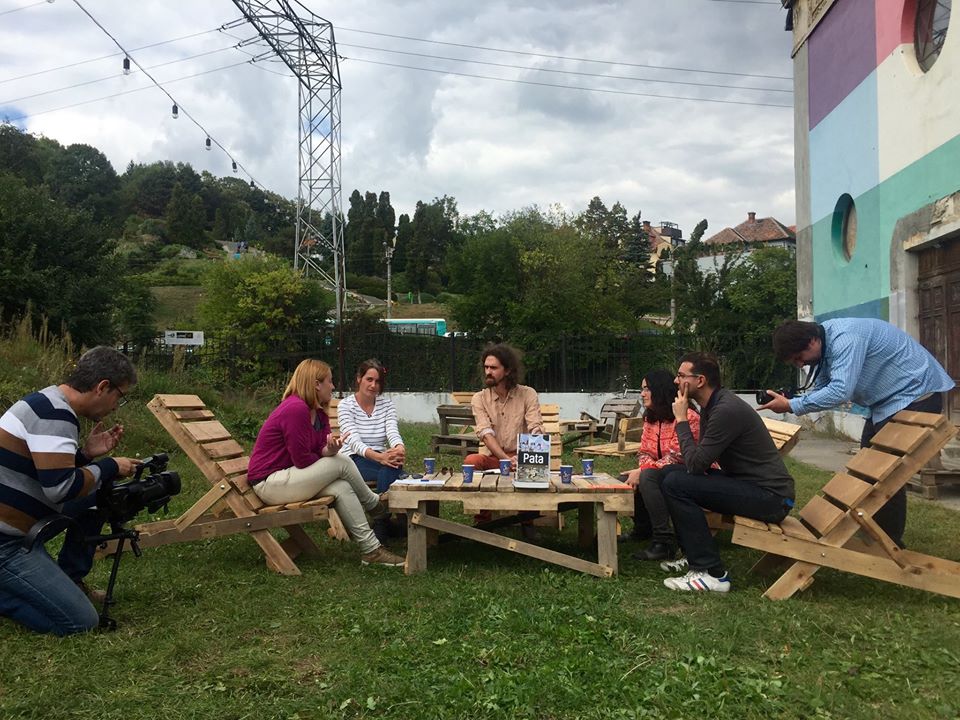 Talk Real is an online political talk-show discussing the most urgent political, social and cultural issues for Europe. Filmed in different cities of Europe, with guests mixing East and West, North and South, young and old, intellectuals and activists, artists and policy-thinkers,  Talk Real aims to gather a broad community and does not shy away from proposals for comprehensive political change.
Talk Real is a nomadic broadcast: the episodes are connected with current events and are often filmed in the context of important cultural or political events. Being a transnational and nomadic talk-show, Talk Real works with local camera operators and technicians. This model of work helps to establish a transnational network of filmmakers operating around Europe.
Talk Real aims to create an informed, enthused and more connected public sphere throughout Europe, which has the confidence to act politically, socially and culturally for democratic change. This requires creating a captivating transnational broadcast, mixing talk shows with shorter audiovisual productions that speak across Europe. 
Key speakers on the show have included Yanis Varoufakis, Marisa Matias, Srecko Horvat, Celia Mayer, Jerome Roos, Jonas Staal, Saskia Sassen, and many more.