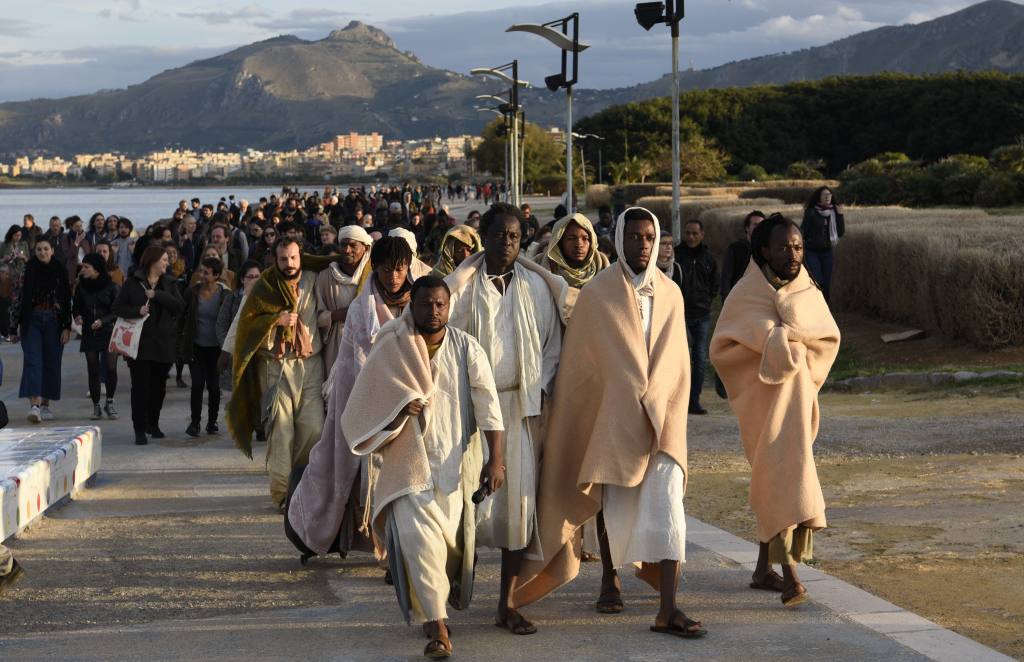 The Mobile University for Migrant Workers aims to be an educational program that expands and develops migrant workers' awareness of rights and their political capacity to effect change across the unfolding social and ecological crises that define their labors and lives.
The Mobile University for Migrant Workers is an educational program aimed at expanding and developing migrant workers' awareness of rights and their political capacity to effect change. Over the course of three years, European Alternatives, the School of Transnational Organizing, and their partners across labor unions and academic institutions aim to build a dialogical and relational organizing and co-learning process that supports migrant workers on the frontlines of care, agriculture, delivery, tech, logistics, aviation, and transportation. Through this process, we not only work together to expand self-organizing capacities, but to transform and democratize legal and representational structures through which migrant workers channel their power.
Far from being passive political objects, migrant workers across Germany continue to challenge, transform, and push the boundaries of German society towards greater inclusivity, democracy, and the co-development of grassroots political efficacy. Despite being on the frontline of a number of essential industries and economic sectors through the pandemic and the climate crisis, migrant workers continue to demonstrate a tenacity to fight back against the injustice that defines societal and economic responses to crises. Whether fighting for greater workplace protections to avoid infection of themselves, their loved ones, and their communities, or resisting the demand to work in extreme weather events, migrant workers not only are launching struggles for alternative imaginings of the organization of labor that puts care, dignity, and justice at the center. 
What could happen when we help articulate these struggles, often isolated to their specific industrial specific, and bring them together to learn not only about each other's struggles, but to learn from each other their analyses of the problems and issues they confront, and the organizational solutions they develop to overcome them? What happens when workers develop relationships not just to members of their trade, but to broader members of their class and legal status?
During the first phase of the project in 2022, we will organize different storytelling sessions and legal advice, organizing trainings, migrant history classes and community events, as well as two summits (in collaboration with documenta Institute and Theater Bremen) and an online townhall meeting, to gain initial insights on how migrant workers can become stronger together and have a common voice in the German political discourse. This knowledge and tools will finally be shared with the public in our Migrant Organizing Toolbox and the Online Handbook for Transnational Organizers.