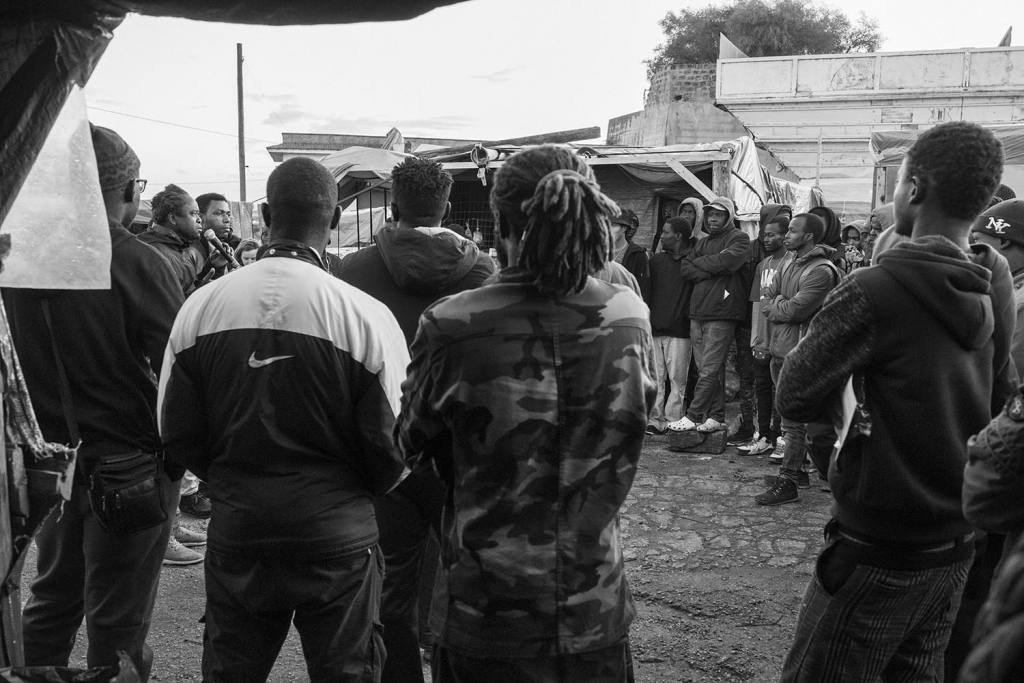 The Academy of Migrant Organizing is a migrant organizing program promoting a "new" strategic way of transformative organizing as it was and is being practiced in many unions and movements around the world.
This program of our School of Transnational Organizing is specifically aimed at migrant, refugee and BIPoC organizers in Germany, with the goal of starting a joint process of reflection, research and education with three public events mainly designed by the expert group: We want to lead the discourse about identity and solidarity of and with migrants out of the political dead-end.
How can we use migrant organizing to unite for a future of solidarity and together strengthen frontline communities whose political struggles have been ignored and marginalised for far too long? Connecting to recent campaigns for the right to vote for migrants as well as affordable housing, health care, workers rights, and fundamental rights in Germany we thus want to engage in a critical discourse about political representation, agency and transformative community organizing, as diaspora communities, social movements and trade union campaigns show that migrants are at the forefront of the struggles of the last decade.
The 60th anniversary of the guest worker agreement between Germany and Turkey, the ongoing "Conference on the Future of Europe" and the new German "traffic light" government demand new strategic and methodological responses from social movements, political educators and civil society actors, especially to let refugees, migrants and BIPoC have a say in shaping our common future – a solidary European migration system, a just climate transition, as well as democratic and healthy societies.
The program consists of an online skillsharing workshop, an assembly of solidarity in Chemnitz specifically connecting to the work of local initiatives for a democratic and diverse society in Saxony, a community conference in Berlin with our partner »Oyoun«, which is a cultural hub for the diasporic community, as well as a digital launch of educational resources for skillsharing purposes that will be presented online in the Migrant Organizing Toolbox and in the Online Handbook for Transnational Organizers. Between the public the expert group will meet in online reflection sessions to discuss the most urgent strategic and methodological questions of migrant organizing.